Start Building your new Intranet Today!
Free 30-day Trial. Full Feature Set. No credit card. No commitment required. An email will be sent to you with your secure login credentials. The URL to access your Noodle will be based on your company email address.
As people and businesses are dealing with the adjustments of school and office closings, many are finding working remotely as a solution for "social distancing". Many businesses and institutions are asking their employees and students to stay home. This has left many workers without child care, or force them to miss work.
An Intranet is the perfect solution for times like this. It provides the ability to communicate office closures, health updates, work from home tips and much more. You will also have all your resources, at your fingertips, to continue to be able to perform your daily tasks. Add in Text/Audio/Video conferencing, and you have multiple ways to stay engaged and communicate with your team.
Your Intranet, and secure external access to it, will allow your employees to be productive, but stay safe at the same time. Here's some ways your Intranet can be used to make working remotely from home easy.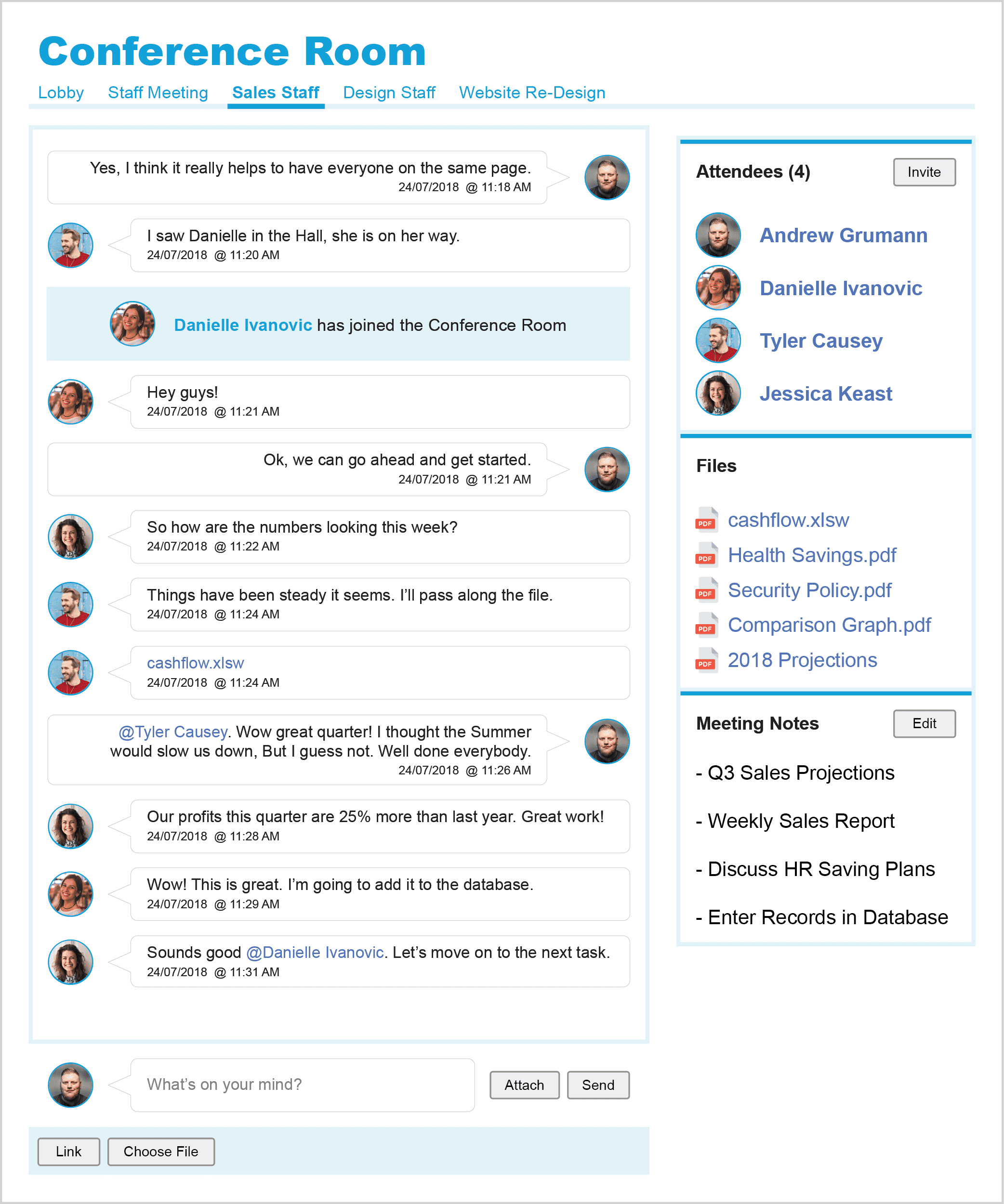 Make Announcements and Set Expectations
Your Intranet will be valuable from the start with notifying your employees of any office closures, traffic warnings for commute and to know who is in or out of the office.
Notifications and Memos can be sent out through Noodle to send E-mails and/or Instant Messages to the users in the system for immediate attention.
An announcement can be added to the main page to provide news and updates as well as links for resources, such as your Adverse Weather Policy document. Or, if your site is locally hosted and requires a Remote/VPN connection to access, a Page with instructions on how to connect.
Calendars are also a good idea to display any notices ahead of time, or scheduled early leaves. Users that are publishing their Noodle calendar to their personal calendar, will also receive these updates.
Employees can also easily notify their Manager of their absence and communicate a plan using the Instant Messenger or Conference Rooms.
Use "My Profile" as your Digital Workspace
The My Profile application, allows you to not only share information about yourself, but also to use for your own tools and resources.
The Portlet tab allows you to add and lay out your own portlets, based on the content you want to follow.
If you follow people in your department, you can also see their Status updates and any new activity from them from your "Followers" tab. This helps you keep up to date with co-workers, regardless of where they are.
The "Apps" tab allows you to create and manage your own applications so you can digitally store documents you are working on, keep track of your online calendar, or to keep track of your task list.
Lastly, if you're not ready to publish your post on the site, you can save your post under the "Drafs" tab so you can work and collaborate on a Page, Document or Post until you are ready to publish the content live.
It's a great way to keep your important work all in one secure place that you can access through anywhere and on any type of device.
Don't Miss a Meeting
We are obviously more digitally connected now, more than ever before. This makes things like live face to face meetings, much easier to organize and execute.
We already mentioned Conference Rooms and Instant Messaging, but did you know that (in Chrome and Firefox browsers) you can hold video conferences for up to 5 users at one time? On mobile, you also have the option to hold one on one video chats as well, with no extra software.
There are also the early stages implemented (Firefox only currently) for screen sharing inside of Noodle. Again, just another awesome tool to make it easier to stay connected.
There are many more ways Noodle can be used as your "Work from Home Office" during those nasty blizzards and other Inclement weather. If you are not using Noodle yet, sign up for a free demonstration today and receive a fully featured 30-day trial.