For the March 2020 Noodle upgrade, we have some minor, but highly requested improvements to present to you. These changes are active on Cloud sites, and Self-Hosted clients can apply an upgrade to add these new features.
People Portlet and UI Improvements
The People Portlet has been cleaned up, improving the look of highlighting an employee, as well as options to show or hide the other members of the group. This makes it easier to use to focus on one employee, without showing every other member of the group.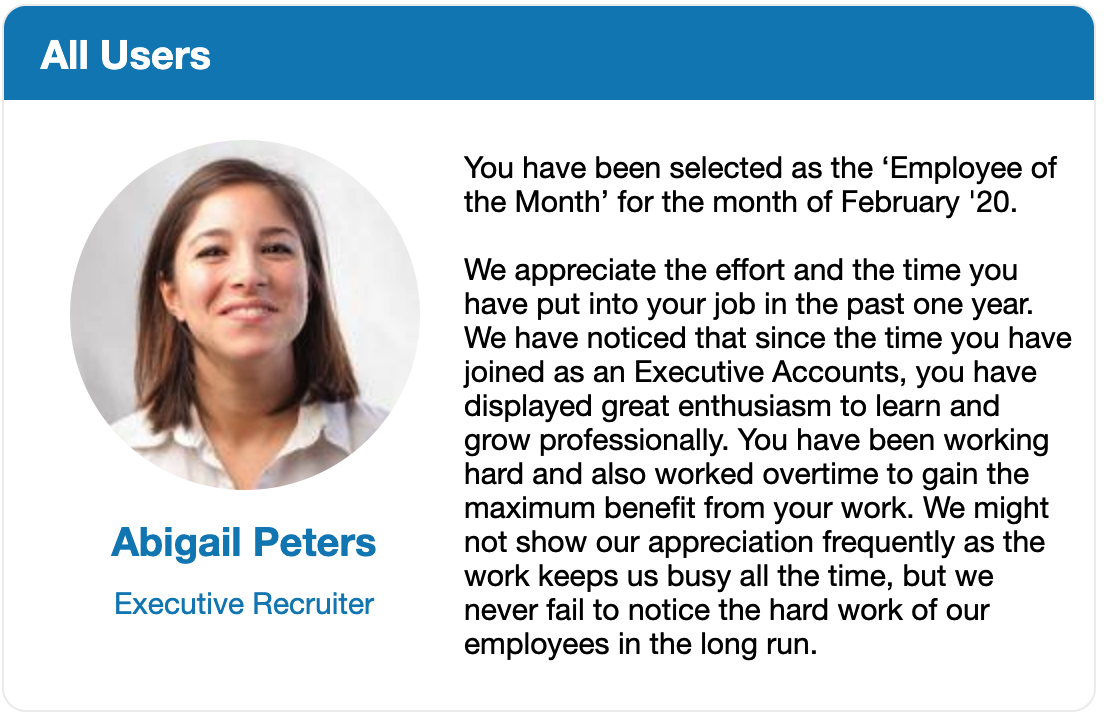 You can now edit links in the Links application. Previously, you would need to delete the old link and add the edited one.
The Color Picker now has "recent colors" saved so you can use previously selected colors when highlighting events in a Calendar, setting your Theme, or anywhere else you can add colors to the site.
For Administrators, you will notice that the "System Tools" and "Deleted Items" text, have been replaced with icons. You can also now view Analytics to see how man Items are added, per application.
E-Mail Mentions and Notifications
Previously, tagging another user using the "@" symbol, would only give you a link to that user's profile. Now, along with E-mail on Comments, you can opt to get notified (by e-mail) whenever someone tags you in a Status or comment. This is a user setting that can be selected by going to "Edit Profile" in your Profile screen.
Users that are assigned tasks in the Task Manager, will now also receive an e-mail notification when they are first assigned the task.
Finally, On-Premise clients will now have a notice built-in, whenever there is a new upgrade available. Aside from just receiving an e-mail, this will make it more visible to admins to alert the IT Manager to apply an upgrade.