The start of each new year is always a good opportunity to freshen up your Intranet site. Even more so this year, with Noodle, as there's been so many new improvements made in 2019. Let's look at a few new features you may not be using yet.
Portlet Styles
The final update of 2019 also brought one of the most heavily requested new features. The ability to customize your portlet boxes from within the Theme settings. Previously, this could only be done with custom CSS. Now, you have built-in options to be able to customize your experience even further. You can view more information on the new Portlet Style options, here. While you are in the Theme options, you can also view other new options available, as well.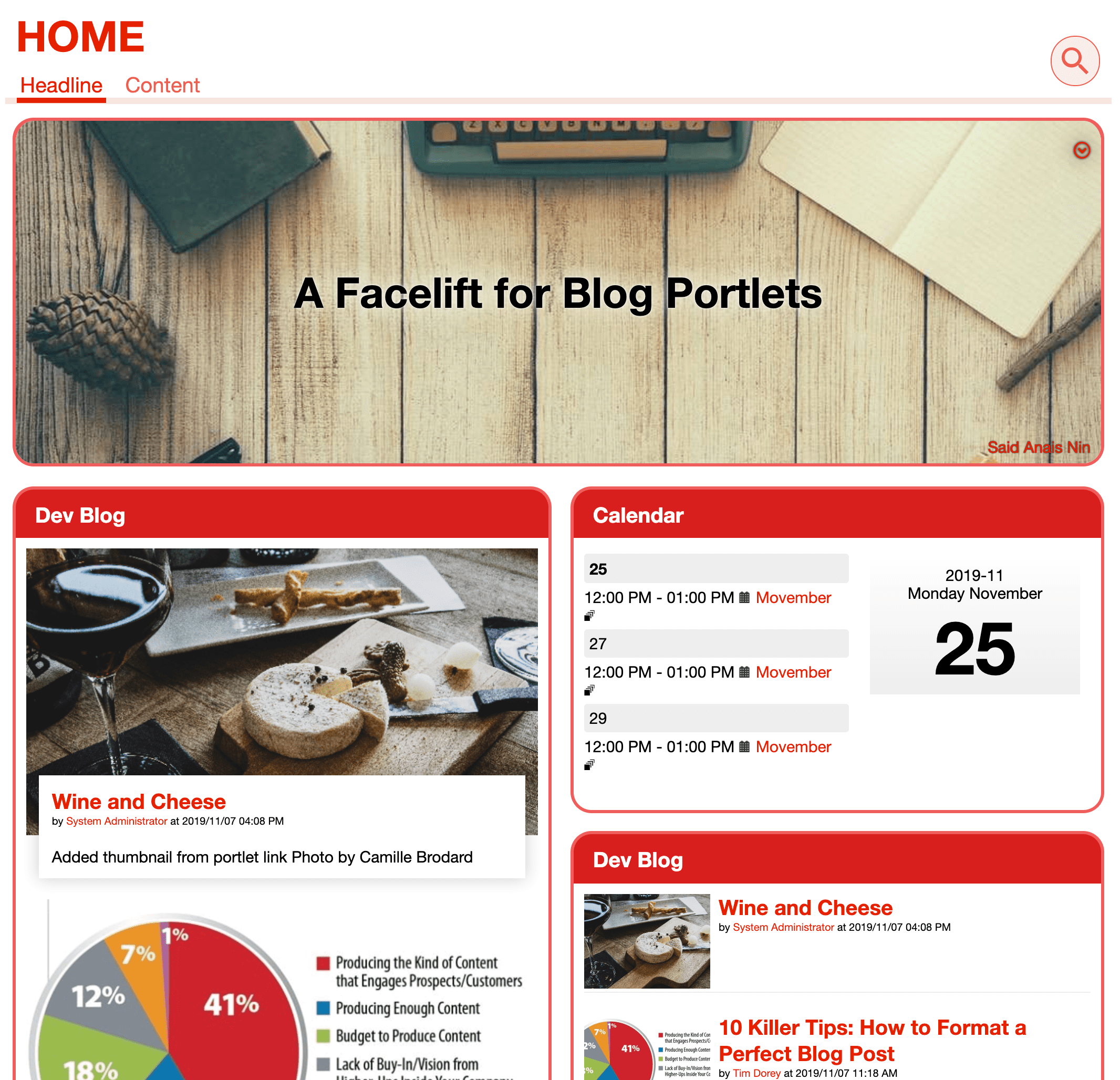 Poster Images
Poster images were introduced, last year. This is a built-in gallery of high quality stock images to use in your Blogs, Announcements and more.
A poster image can be added as a portlet to have a banner for your pages. You may also add your own photo for this as well.
Poster images can also be selected in the Image properties of the Text Editor.
General Cleanup/Updates
Outside of the new features, it's also a good opportunity to review your content for anything that might be out of date, or irrelevant now. Cleaning up old content while adding fresh new content for the new year, can help with overall engagement. It also ensures the users that the intranet site is active and the content found is the most relevant and up to date source.
One other thing that some administrators forget to maintain, is the "Deleted Items" folder. This should be cleared out every now and then to avoid issues with storage. If you haven't cleared your Deleted Items in a while, this is a great time.
If you need any help styling your portlets, using the Poster images, setting your Blog Featured Image or anything else, please reach out to us and we would be happy to assist.