Start Building your new Intranet Today!
Free 30-day Trial. Full Feature Set. No credit card. No commitment required. An email will be sent to you with your secure login credentials. The URL to access your Noodle will be based on your company email address.
Make your Blog post stand out, by using the new Featured Thumbnail image for Noodle Blogs. Adding an image to your Blog portlets will help you get more views and interactions with your posts. These help give your intranet a more modern intranet look, while also allowing more options to preview your post in a portlet and to have more control on what you want users to see on these pages.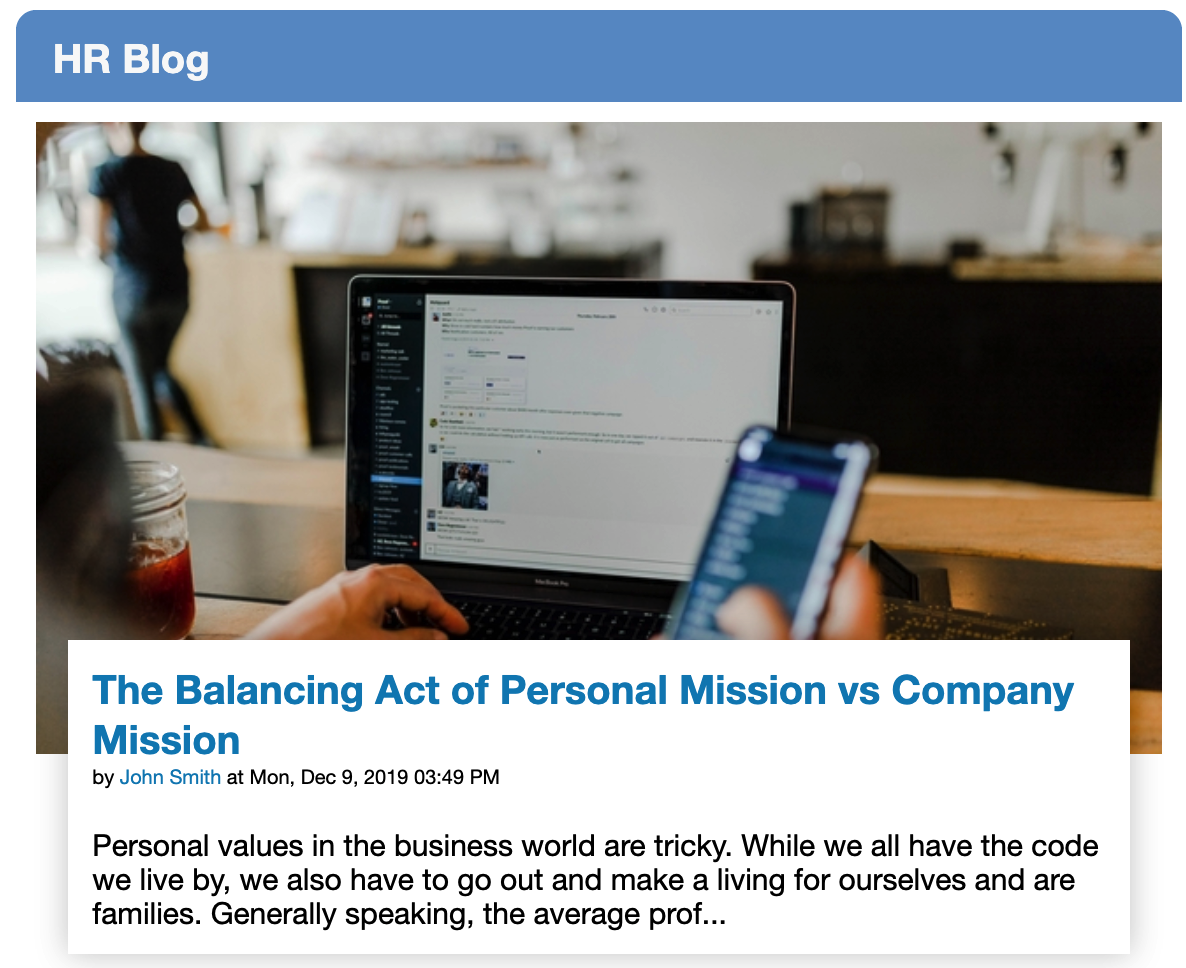 Blog Portlet Displaying List of Blogs with Exceprts
The same settings apply, as before, when creating a Blog Portlet. But you will have different styles now for when you are showing links to recent posts, or excerpts and links from recent posts.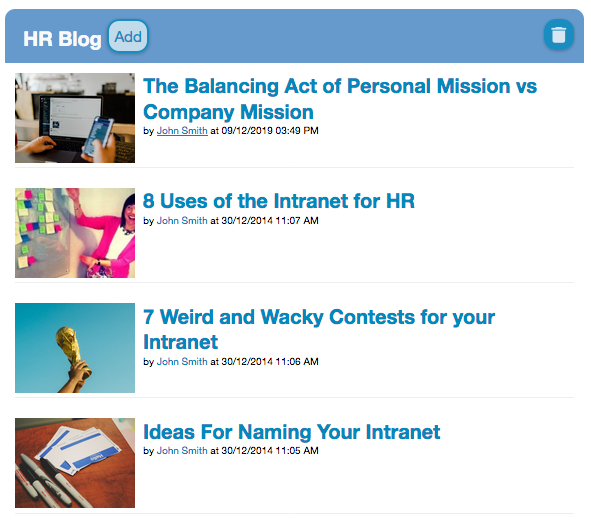 Blog Portlet Displaying List of Most Recent Blogs
In order for the Feature image to display in your links:
Upload an image, or choose from the existing "Poster" gallery, to add to your Blog post.

Click "More" in the Editor and there will be a Thumbnail icon to click.
Select which image, from your post, that you would like to highlight as the "Feature" image.
Click "Save and Close" to apply the change.
Note that if there is no image selected, there will be a thumbnail placeholder. You can check the "Display Excerpts" checkbox, if you would like the option to not have a Feature image in your portlet.
The minimum suggested size for these images is 640 x 360 pixels.
As this is a new feature, we appreciate any feedback or comments on the new options. Feel free to contact us with your feedback or questions you may have.