Stop The Sharepoint Madness!

Noodle is the All-In-One, Easy-To-Use Intranet Portal for the Enterprise

Boost Productivity
All Your Apps In One Secure Portal
Noodle Intranet Software ensures employees are equipped with the knowledge and tools to accomplish their daily activities effectively and efficiently.
Save valuable time and money by connecting your people, information and resources in one secure portal. With 15+ Noodle Applications, users can manage schedules, projects, teams, customers and more from one portal.

Improve Collaboration
Connect Your Offices, Teams And Departments
Create, edit, and share content and files across your organization. Grant users or groups access to the pages, applications, and files that they need. Shared Folders' check-out and versioning features ensure that documents are not duplicated and that previous versions can be restored.
Create Workflows based on your organizations processes to speed up approvals, contributions, reviews and more from team members.

Enhance Communication
Share Knowledge Across Your Organizations
Noodle Intranet Software gives users the ability to share knowledge at every touchpoint. Coordinate with individuals or groups in real-time with Instant Messaging or Video Conferencing. Or create static knowledge bases with Forums, Pages, Blogs or the Question Manager application.
Configure your portal's "What's New" Feed to follow the content relevant to you or use Noodle Intranet Software's powerful search to find the information your looking for.

Increase Engagement
Customize Your Intranet Portal For Your Business
Our Noodle Intranet Software Advisors build your intranet portal around your objectives and provide best practices to increase employee engagement. Make your intranet work for you by bringing in your favorite html, javascript or iframe widgets or have users create their own applications within their profiles.
Interested in optimizing your site? Use Noodle's Analytics to discover insights on  your intranet portal usage, such as application, user and file activity.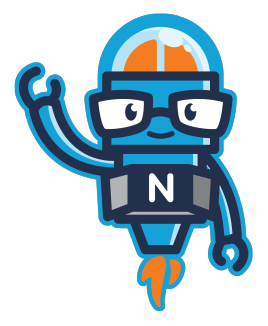 Building Successful Intranet Portals For Over A Decade!
Some of the biggest brands in the world choose Noodle Intranet Software
Our Social Intranet Software is Feature-Rich & Flexible
Noodle is a Social Intranet Software that provides companies the ability to share ideas, post documents, merge schedules, upload photos & collaborate on projects within a single secure intranet portal.
Make Changes Easily. See For Yourself!
Updates & Support: You Need It, We Gladly Provide It.
Our #1 priority is you, the user. We believe in our product and hold ourselves to the highest standards. We truly care about your intranet portal as much as you do, which is why we offer the best support around at our dedicated support center. In addition, Noodle Intranet Software constantly releases updates with new features requested by our users. You can count on us.
Incredible Features: The Most Complete Intranet Software on the Market
Noodle is loaded with useful features, each one with its own meaningful purpose. We listen to our users and integrate their feature requests on a regular basis. Noodle is not only built by us, but also by our users.
Those Are Just A Few Main Features, There Are Plenty More
Easy Installation & Setup

Fully Customizable Options

Build Intranet in Minutes

Regularly Updated With New Features

Flexible Password Controls

Drag and Drop Features/Post
Sync with Active Directory (Local)

Built In Rich Text Editor

Follow Co-Worker's Statuses

Build E-Forms and Reports
All Applications Included

View Personal User Statistics

Personal Digital Workspace

Display Custom HTML Markup
Over 10 Years Experience Building Intranet Portal Software
Noodle Reviews: We Love our Users, And They Love Us.
We are fully dedicated to our user base. When you use Noodle Intranet Software, there is no need to worry about customer support. With thousands of users and counting, you can't go wrong with our Noodle Intranet Portal. Check out what our customers are saying about Noodle!
"This is the Best Intranet Portal I have ever seen."
"By the time we decided to subscribe to a cloud-hosted Noodle [after the 30-day free trial], our intranet was already 90% ready. It took us only another week to fully complete our intranet." WOW- AMAZING!" 
Allen Hernandez, Network Administrator, Circus World Display
With Noodle intranet software, our staff can find the information they need immediately and respond to customer requests quickly.
Noodle not only helps us to coordinate group processes, but it is creating a community for employees who have never met one another.
Noodle's file structure is good. I show it to other people; give a quick rundown of the basics and, boom, they're up and running and can post files and that's a very important thing.
Our intranet-based E-monitor service is essentially our edge against our competitors!
Noodle staff helped us mostly in the form of advice when we got into trouble. They have been quite responsive.
Join The Thousands of Satisfied Noodle Intranet Software Users!