Building Innovative Intranets for over 18 Years
See why so many companies are Using Their Noodle! The No Obligation live demos are the best way to determine if Noodle is the right fit for your business. Let's Chat!
The Smartest brands in the world continue to choose Noodle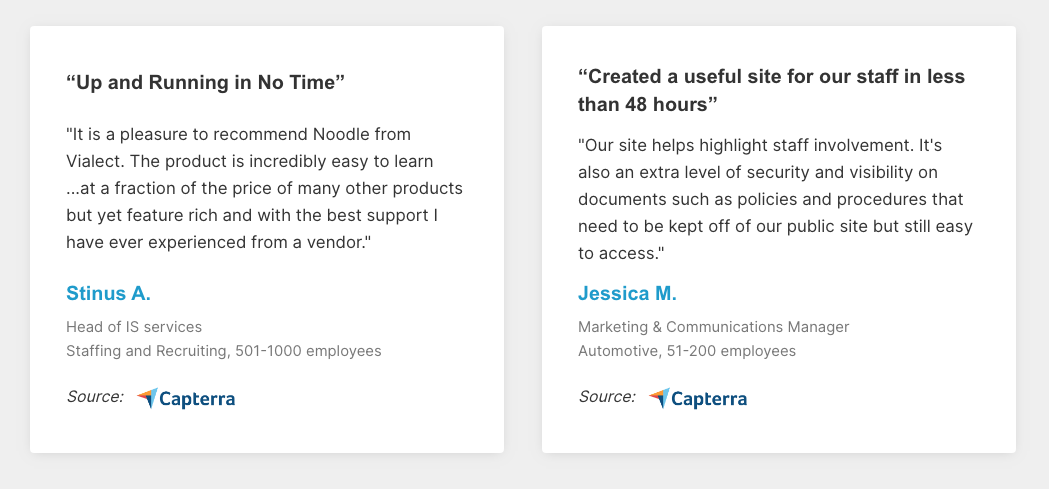 Unlimited Theme Posibilities
Ready to Go
15 user apps out of the box. Share information, collaborate, and complete your tasks all in one portal.
Local or Cloud
Available either in the cloud or installed on your own server. Integrate and Sync with Active Directory.
YouTube Tutorials
Noodle is easy to use but if users need a little help, a full YouTube Channel is available.
Intranet Themes
Upload your logos and set colors. Edit the CSS to skin your Intranet to match your brand.
Affordable
Noodle is affordable even for small businesses. See for yourself!
Personal Attention
Your dedicated account manager will be with you every step of the way.