The Noodle Team would like to send a quick update to show you a couple of new visual options for your intranet site. Font Icons have been added to the Rich-Text Editor to give you more options for creating custom links and other types of posts. You can now also choose individual colors for your backgrounds in your site. Providing you with more Theme options to customize.
Font Icons in Editor
There are multiple benefits for using Font Icons opposed to images. They allow for faster loading and less storage space on your site. Font icons can be used in any Page, Blog or Forum post, or inside of an Announcement Portlet. The example below used Font Icons to create some visual links to other parts of the intranet or to external websites or portals.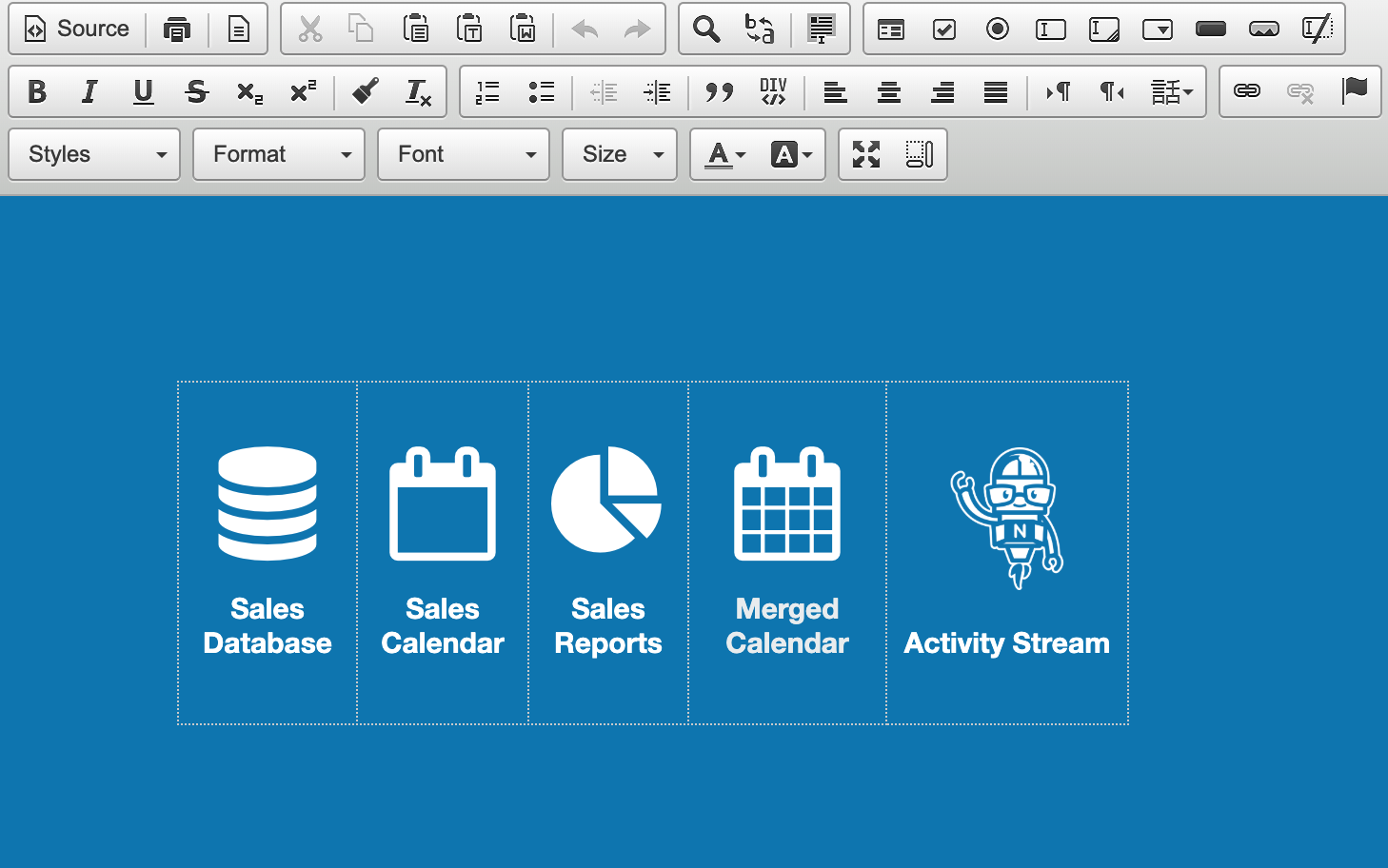 The Font Icons can be accessed via the "Font Awesome" Icon when you click on "More" in the editor.

Then, you may choose or set the icon from the included Gallery.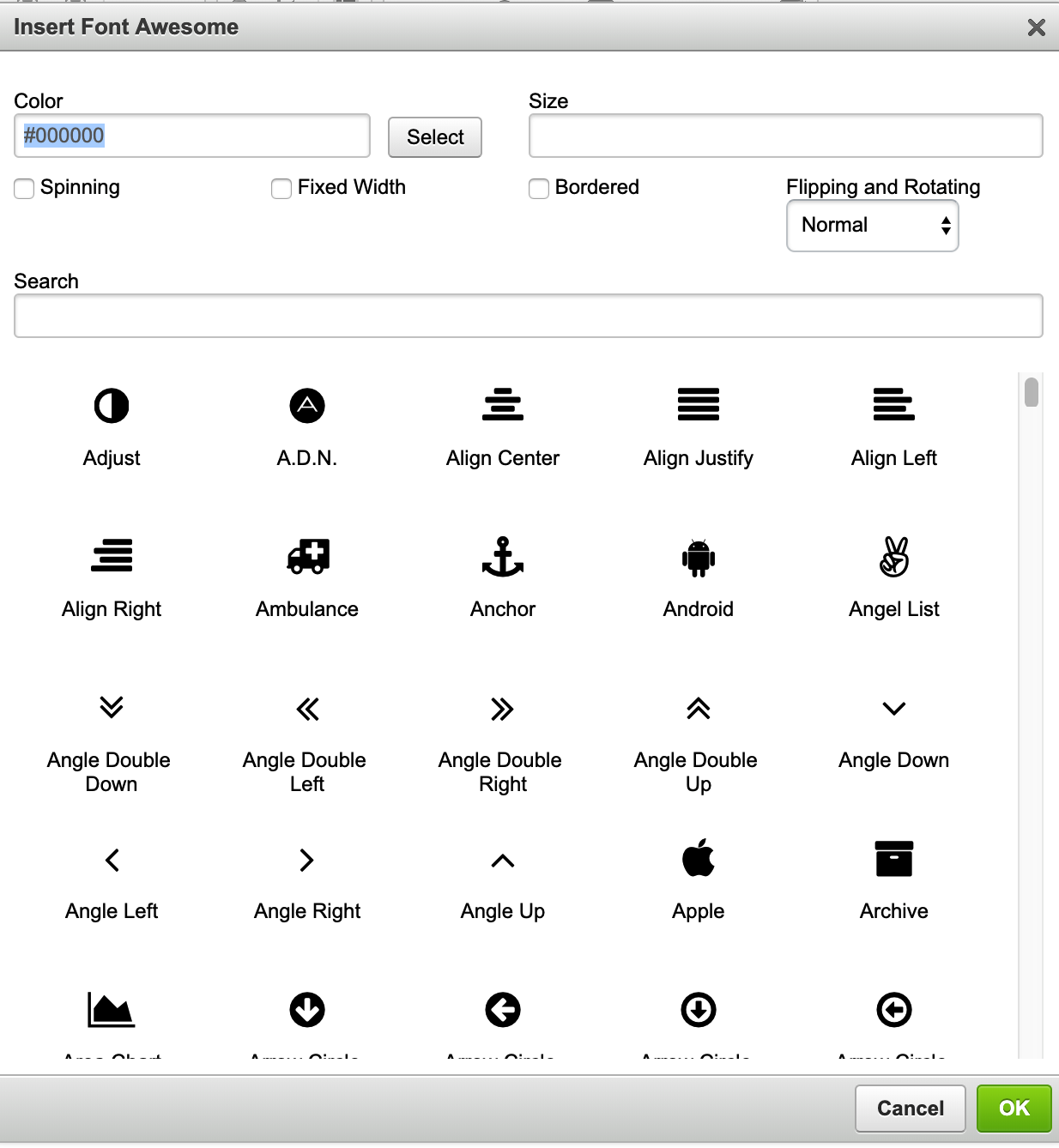 Intranet Theme Background Colors
New options, in the Theme color settings, are now available to set individual color backgrounds.
You may now select a specific color for your Top Bar Banner, Navigation, Quickbar and Page backgrounds.

This adds even more flexibility to easily customize the look of your site. You will still have the option to set a background image for any of these options, which will overwrite any color settings.
Please send us any questions or feedback you may have. If you are not using Noodle yet, feel free to sign up for a free demonstration of our software.