Use the Noodle Blog application to share important information with staff. You can have multiple contributors to one blog, and create multiple blogs within Noodle. The Blog application's rich-text editor lets you add links, images, widgets, and tables to your intranet blog.
Live Blog Portlets
Create a blog portlet to keep your team up to date with new posts
Display the contents of the most recent blog, or show a summary of the most recent entries
Notify and share blogs with other users from within the Blog options
Built-in Text Editor
Familiar word processor format options. Stylize and format your text, paragraphs, tables and more
Easily add links, pictures. WYSIWYG editor helps you position and design your page without coding knowledge
Use the editor to add your own Source Code and embed videos, widgets or java-script for more advanced editing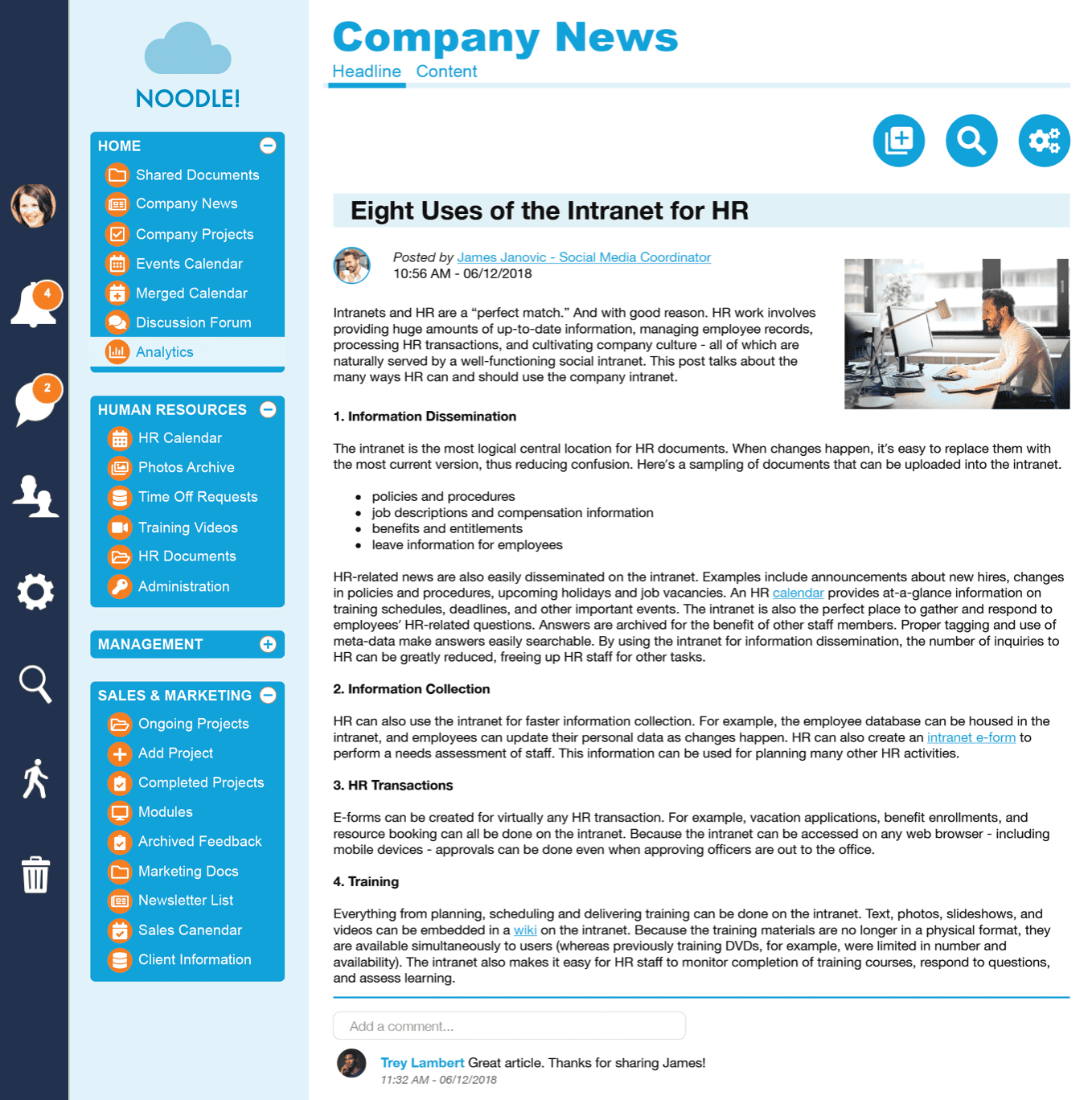 Try Noodle free for 30 days.  No risk, and no credit card required.