In this new series of blogs, we are going to be looking at things in Noodle that you may not know about. These may be little tips or tricks you may not be aware of, or features that aren't very obvious. Over the next few weeks we will be releasing 2-3 new tips per week to help you get the most value out of your Noodle Intranet site. Keep checking our Blog page, or your e-mail for our newest Newsletter. In this post we will look at connecting your social media to Noodle.
Did You Know? Add Social Media User Fields
There are many things you can do in your Profile. You can add any Noodle application in the "My Stuff" area. Or you can create your own dashboard with Noodle portlets. Of course you can also share information about yourself. But a little known feature can also be used to share your Social Media accounts with your co-workers.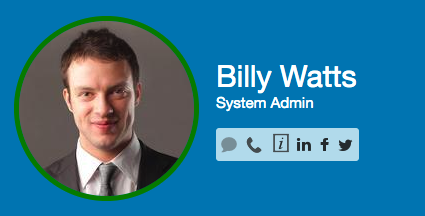 By using Custom User fields in the People settings, an administrator can allow users to share their Facebook, Twitter, LinkedIn or even Skype accounts.
Noodle knows when there is a link present in these fields and will show the respective social media icon right away. You can also call users directly from the Phone Number icon or Skype (if applicable.)
This is a good way to get to know your co-workers and more options to share and communicate. Any administrator can add these fields by going into the Administration Settings of the People manager. Select the "Settings" tab and you can add your own Custom User Fields!
Did You Know? Add your own Icons
Speaking of social media icons. You can also upload your own custom icons for any Noodle application.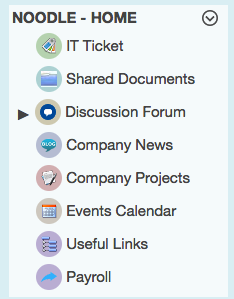 Noodle has a built-in library of icons to use, but you can easily upload your own as well. This allows you to set different icons to help differentiate sub folders and pages and other tools. You can also change the default icon for any application or file type you want.
Icons are imported and stored in System Tools – Settings – Icons and can be set in the Properties screen of any application's Administration settings.
Changing Default Notification Message and Subject
Another option that you may not know about is changing the default Notification Message for notifications coming from the system.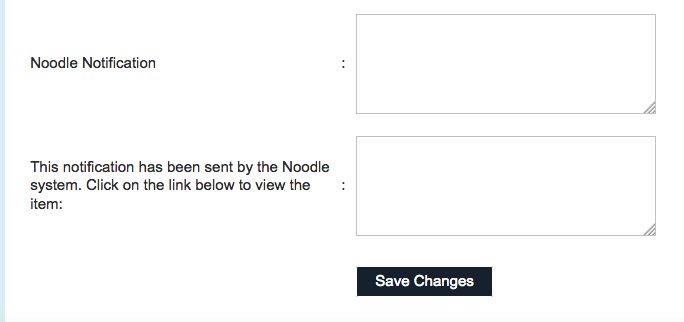 You can add your own Subject and Message for any email that sends through the Noodle system. This does not include Workflow notifications or Auto-Notifications, which are customized in their own respective properties. The "Noodle Greeting" e-mail that a user receives when Imported by e-mail address is also customizable in the same area as the Notifications. These are customizable in System Tools – Settings – General as an administrator.
Those were just a few Quick Wins for your Noodle Intranet. Check back each week through February for more tips about things you may or may not know about Noodle.
If you need any help with any of these tips, feel free to contact us by clicking here. We would be happy to provide any assistance you need.
If you do not have a Noodle site yet, you can allow us to build you a custom prototype site so you can start discovering all the possibilities of Noodle.