Start Building your new Intranet Today!
Free 30-day Trial. Full Feature Set. No credit card. No commitment required. An email will be sent to you with your secure login credentials. The URL to access your Noodle will be based on your company email address.
You've likely heard a lot of the business software lingo thrown around in the office. Acronyms like CRM, HRM, or ERP or buzzwords like portal, document management, or project management. Today these categories often overlap as they try to be an all-encompassing solution for business.
In our next series of posts, we'll talk about some of these, and help you identify shortfalls and "overkill" software. We will also discuss ways you can accomplish these key departmental functions within your Intranet. Today, let's look at enhancing your marketing with Noodle.
Marketing with Noodle
For the Marketing department, different Customer Relationship Management software can help track and target your customers. Many allow you to record contact information or track a customer along the customer lifecycle.
However, the CRM category, is possibly the worst culprit of "overkill" software. If you want to record everything down to your customer's zodiac sign and make complex charts, maybe this software is for you. Though, for most businesses, a simple user friendly database will suffice. So why not improve your marketing with Noodle by creating
databases
for your CRM like the one below.
Creating a Sales Database
With Noodle's database application, you can keep track of customers, leads, and make reports to filter and sort the information you need to see. What's more, is you can create workflows from your database to ensure you are maintaining your customer relationships. Using reports, you can organize your leads by different criteria to see when your leads are coming in, where they are coming from, and what the return is on your marketing investments. With workflows, you can automate a sales contact schedule to remind you to reach out to leads that have gone quiet or increase efficiency with auto notifications for when a contribution is required from team members.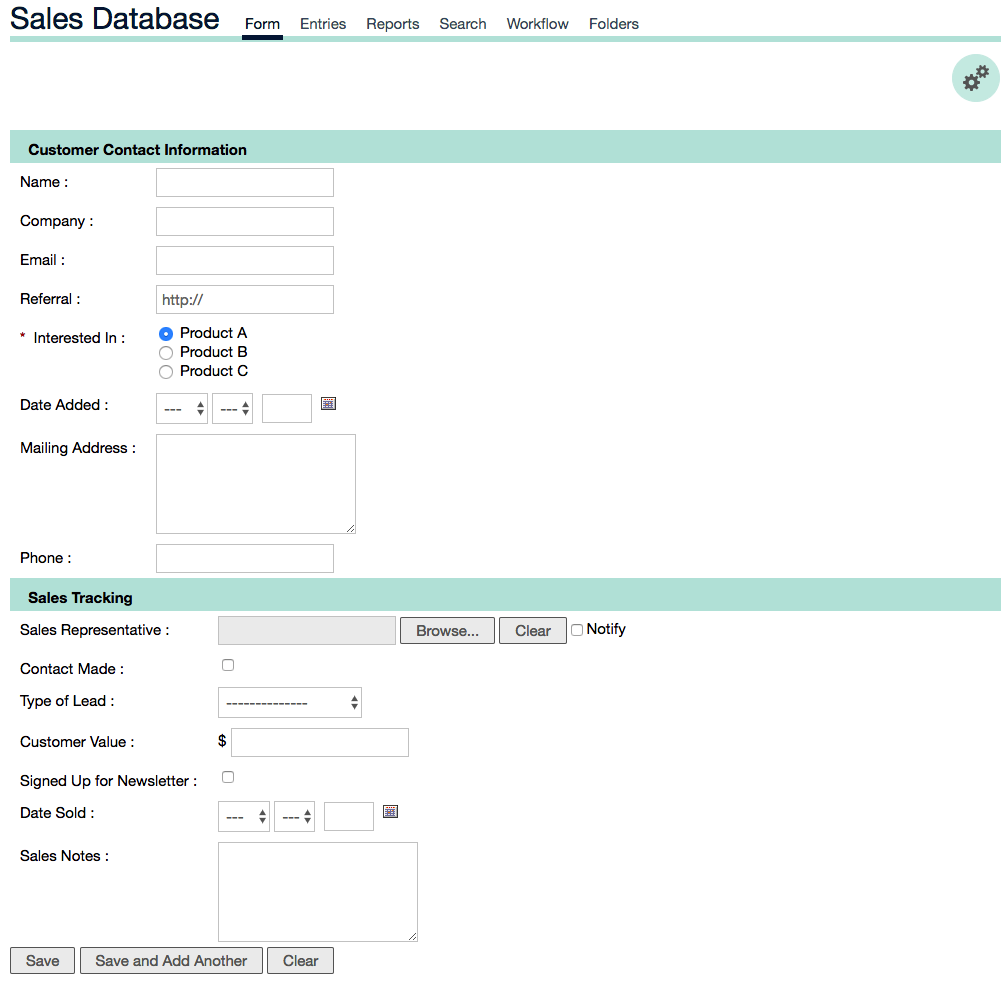 Learn More about Marketing with Noodle
Contact us today to set up a CRM Database on your Noodle site. Looking to gain even more powerful insights from your data? Ask our Noodle Advisors, how to create reports and workflows for your business.
Not Using Noodle Yet? Book a Demo Today!