Over this past summer the Noodle development team worked hard to not only add more features and tools based on what YOU, our clients, wanted to see. We are very happy to roll out Noodle 07.04.10 to provide our clients with an even more robust Intranet site. This week we are going to provide an overview of some of the new features and changes. Make sure you check back each week over the next month for more detailed blogs about each new change.
Cloud Active Directory
Now you have more choice when adding your users on a Cloud hosted site. We have made it even easier to manage your users by allowing Cloud sites to sync with your local Active Directory. No longer do you have to host on your own server and Noodle license to sync your users. Next week we will be covering this in more detail along with the improved Single Sign On (SSO) features shown below.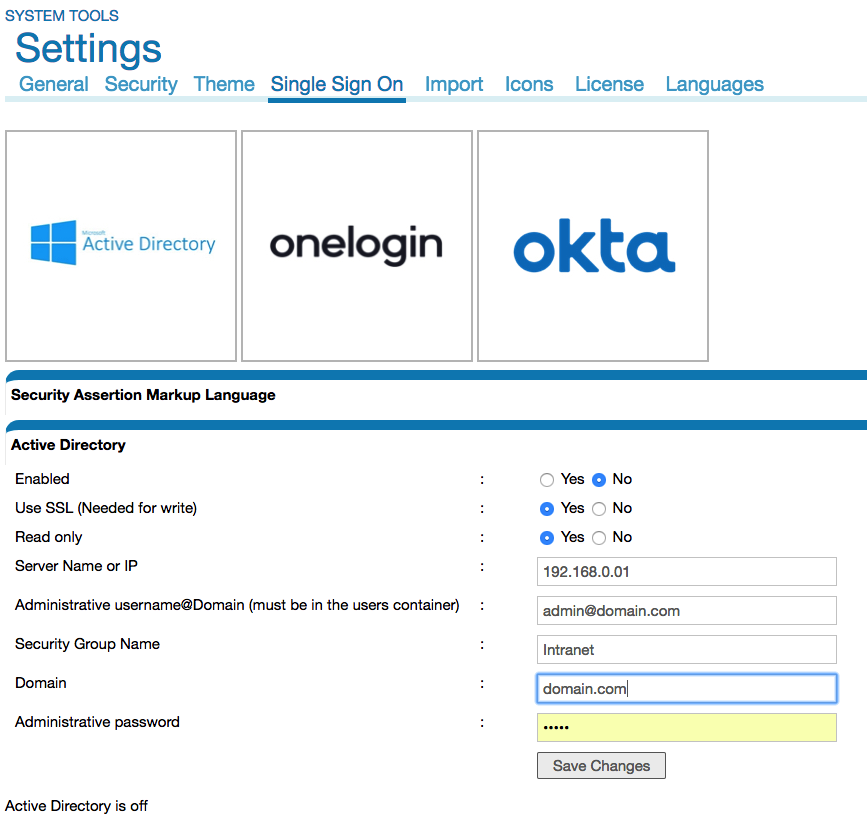 Single Sign On
As mentioned above, syncing either your Cloud or Local Hosted site with your Active Directory will also allow you to set up SSO through LDAP. We also added support for 3rd party SSO services such as OneLogin and OKTA. This makes it easier for users to access your site and not have to remember additional logins or passwords.
For more technical information on Active Directory and Single Sign-On with Noodle, please click here.
Drafts
One issue that our client's brought up to us was the fact that Noodle content would be posted live once saved. We have now added a "Drafts" tab in your "My Profile" where it will store any content you are working on inside of your profile. This can include Blog Posts, Announcements, Pages, Documents and more. When you are ready you can publish your content from your profile to the live folder/application.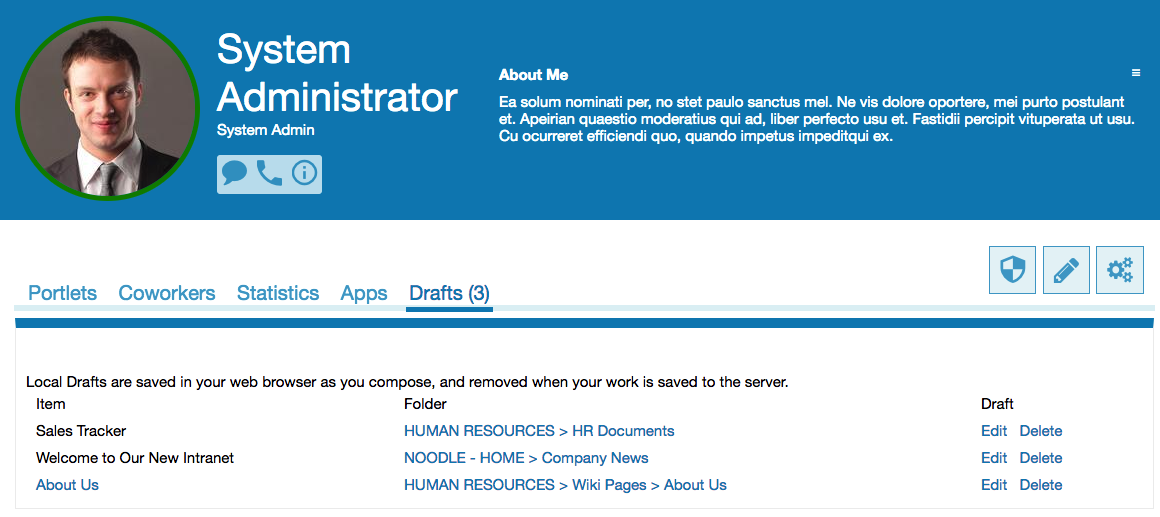 What's New Activity Feed
The Noodle Activity Feed ("What's New") has been expanded to make it easier to set up your own stream of new activity on the site, based on what you want to follow. It's also easier to "subscribe" to content, by just clicking the "star" icon to add that folder/page to your personalized feed. A bulk action can also be set by an adminitrator to turn on and set these options for all users on the site.
Noodle Favorites
Our Favorites (f.k.a. Quickbar) has been revamped to make it easier to use and more attractive on the site. You can categorize content through your profile by adding Tabs and Favorite Links so you can follow the content that's most important to you easily. This can be managed by going to "My Profile" and then "Edit My Profile".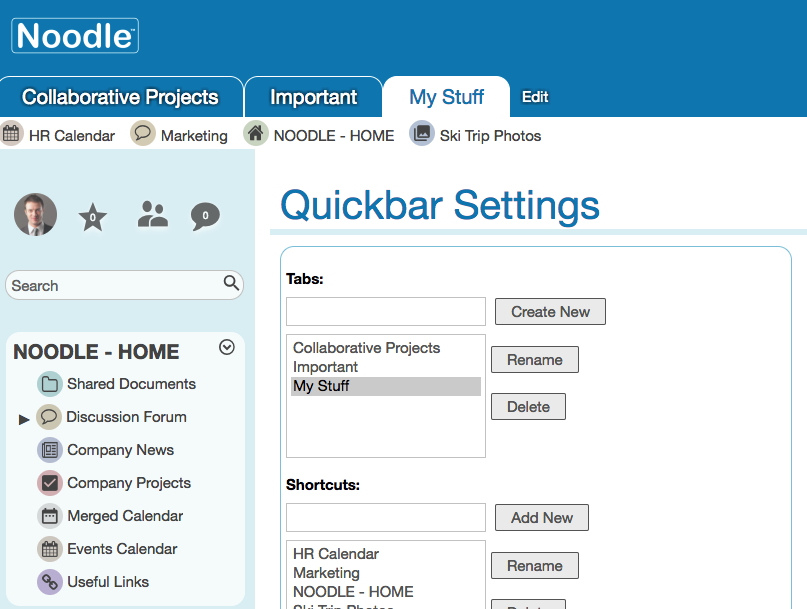 New Theme Options and Font Icons
You are now able to change the shape of the Portlets and Sections as well as adjust the Section Navigation in the Top Navigation view. We have also replaced all image icons with font styles which helps make the site load even faster! Don't worry though, your custom icons can still be enabled in the Theme settings.
If you are a Noodle Cloud Client, you can start using these new features now! For our locally hosted clients, you can now upgrade to the latest "Stable" build to receive this update.