Sure, Noodle already has well over a dozen applications you can use right out of the box. But sometimes there will be other things you want to do that is not built into the system. Or you may want to incorporate outside content into your site, such as a social media feed or a stock ticker widget.
Noodle allows you to add your own code inside your site to embed outside content or writing your own javascript. Adding your own javascript to your site gives you countless customization options. Let's look at several examples of how you can use javascript and other embedded content on your site and some advice and resource on how to get this started.
Add your own Custom Code
There are many features and options built into Noodle to allow you to accomplish most of your day-to-day tasks. However, there may be times when you want to add your own functionality or change how some of the tools work or display on your Noodle site.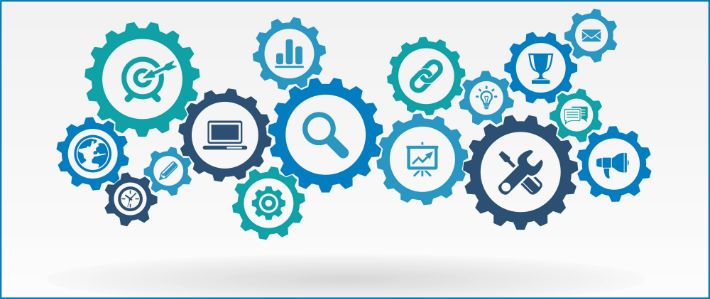 You can inject any of your own javascript in a variety of ways to get the most out of your intranet. With this you can do various things like renaming your site Title in your Browser tab, add an RSS feed or add a Message of the Day on your login screen (Local Hosted Only.)
This makes Noodle a very flexible platform to allow you to accomplish things that are not already available in the site.
Website Widgets
Want to incorporate today's weather to your main page? Maybe different time zone clocks for your world wide organization? Maybe you want to embed your Twitter timeline to your site. All of this is possible with Noodle's Rich Text Editor. You can create Portlets, Pages and Blogs that can include any outside content from the web. This can also include YouTube videos, Industry News feeds, or most Google Apps.
The best part is that anyone can do this without any experience being a developer. All you need to do is find your favourite web widget, and copy and paste the code into your Noodle site. Plus you have Noodle support at your side if you run into any issues. So you always have help at your side.
Want to find out more about how your can add your own customizations and widgets into your Noodle site? Contact us now or schedule a demonstration to find out more information.