Start Building your new Intranet Today!
Free 30-day Trial. Full Feature Set. No credit card. No commitment required. An email will be sent to you with your secure login credentials. The URL to access your Noodle will be based on your company email address.
As many companies have seen over the past year, most were not prepared for a disruption of business as large as we have experienced. We are seeing a change in the workforce from the traditional office model, to a large portion working from home. With modern technology and software, this is more possible than ever before, but most were not ready for the switch. Even with 56% of jobs in the U.S. workforce being compatible with remote work, it has still been a slow process to implement, prior to the recent need to change.
A Paradigm Shift
"Our best estimate is that 25-30% of the workforce will be working from home multiple days a week by the end of 2021" – Kate Lister, President of Global Workplace Analytics.
Although the global events have drastically raised the rate of employees working from home, it was a trend that was growing since 2013. Whenever "normal" returns, this trend is not expected to halt. This requires Managers, IT Groups and other staff to re-think how they work. As the demand grows, so do the needs for more or new equipment, software and other supplies that one may have normal access to in their traditional office.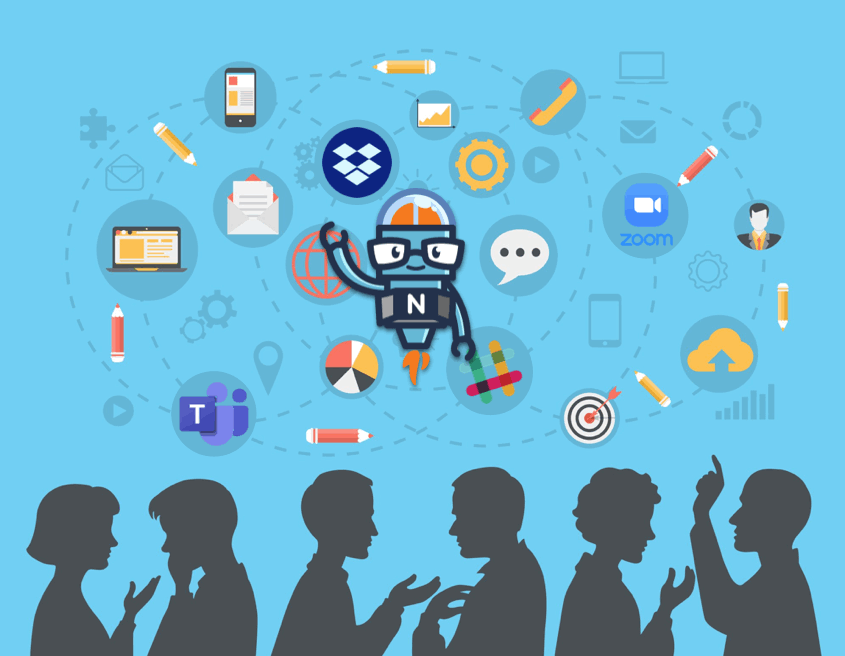 Disaster plans are either being executed or developed as companies face these challenges not just from an operational level, but also from a front-line worker point of view. Their capabilities for working from home also need to be considered. Some may not have a high speed internet, a printer or scanner, or even a LAN telephone. So communicating with staff, sharing information and performing their daily tasks may be more challenging than before.
Second Wave Problems
As we head into the final months of the year, the shift described above is far underway. While most have worked out the kinks from a technical and equipment level, some still struggle with other new issues such as:
How to distribute information while capturing acknowledgement
Ability to have staff effectively communicate with each other
Self-Serve resources (HR, Benefits, Training etc.)
How to develop trust between Managers and Employees
How to maintain privacy and security with company information
Keeping employees engaged and motivated
These are just some of the issues decision makers are facing, during this time. While some may also be enduring budget issues, or just the lack of ability to communicate as a group to collaborate on these issues and potential resolutions. Searching and planning for an all-in-one solutions for all of these is exhausting and not practical.
Stop searching and use your Noodle
Fortunately, Noodle Intranet, has solutions for all the problems above. But this isn't about "features". Yes, it is fantastic to not need to have a dozen different apps for your business, when Noodle includes 14 applications built-into one platform. But the extra value is with our Noodle experts.
We think beyond normal software implementation and general training and will help you develop a plan of action for your intranet and what job tasks can be completed through the Intranet. This not only takes stress off of the employee tasked with developing an intranet, but also makes a more effective platform for your employees and have a higher chance of adoption and engagement.
Don't waste any more time. We are giving you an outline to plan and deploy your Intranet site with your Intranet Planning and Deployment guide, for free. You can then click here to request a free live demonstration with one of our Noodle Experts, or contact us with any questions you may have or to obtain more information.
Let us work together during this time, not separate.