Workplace stress makes up a significant part of the general mental health crisis. Changes in the economy and increased financial concerns translate into pressure at work. Workplace stress statistics reveal that heavy workloads, impossible deadlines, and demanding bosses all contribute to the problem. Stress due to work, if left untreated, can cause serious mental health problems for employees.
Due to Covid, companies quickly moved to a virtual workplace environment and with that type of system there is a tendency to focus too much on tasks and too little on relationships. This type of transactional leadership can be the route taken by managers who want to get the job done but fail to understand how crucial the people are who are completing these important tasks.
There's a financial burden, too; stress can lead to serious drops in productivity and end up costing a huge amount for both private companies and governments.
Workplace Stress Statistics: (source: stress.org)
83% of US workers suffer from work-related stress.
US businesses lose up to $300 billion yearly as a result of workplace stress.
Stress causes around one million workers to miss work every day.
Only 43% of US employees think their employers care about their work-life balance.
Depression leads to $51 billion in costs due to absenteeism and $26 billion in treatment costs.
Work-related stress causes 120,000 deaths and results in $190 billion in healthcare costs yearly.
What is a Virtual Calming Room?
A Virtual Calming Room is a place for employees to find tools and strategies for managing emotions and feelings.  Typically it is setup with a series of links to resources that can help team members deal with stress of the workday.
Within Noodle its fairly easy to setup and you can choose what ever resources you feel your staff needs. We have built an example showing how a virtual calming room can be setup within Noodle.
Step 1: Create a page with Posters pointing to the different resource categories. Breathing, Live Cams, Visual Relaxation and Yoga are the examples but you can make the categories anything you feel appropriate.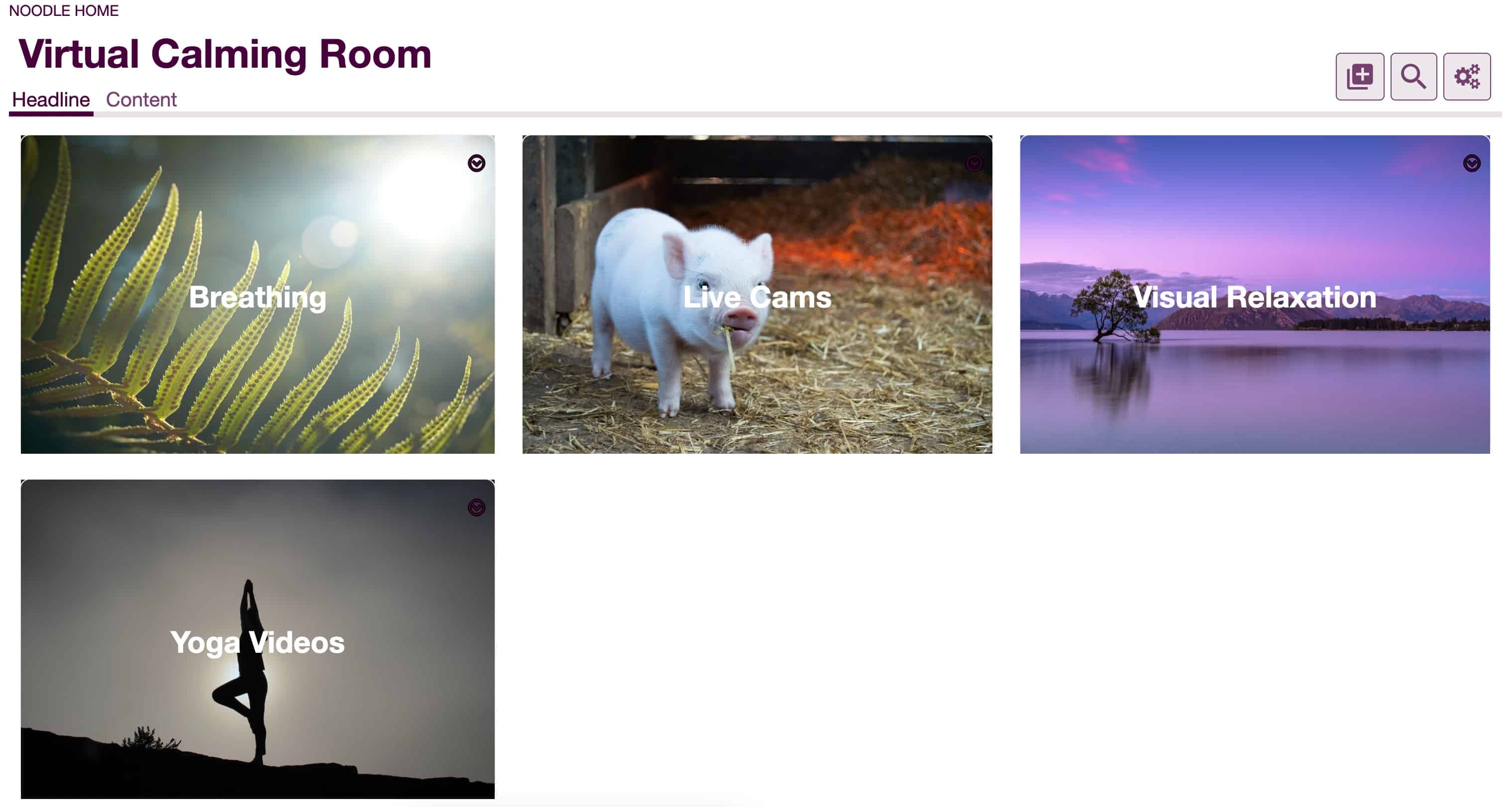 Step 2: After you create the page with posters, add media folders within that page and give them category names.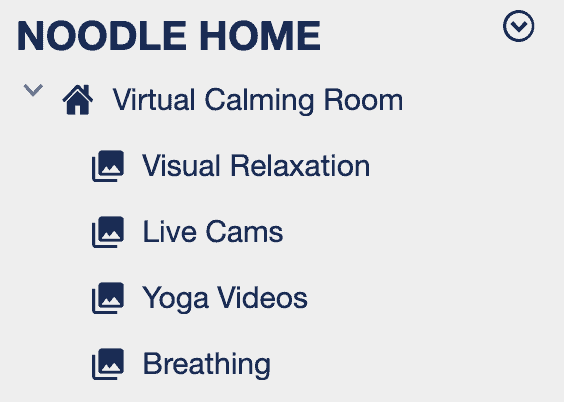 Step 3: Within the different media folder categories we added links to YouTube videos.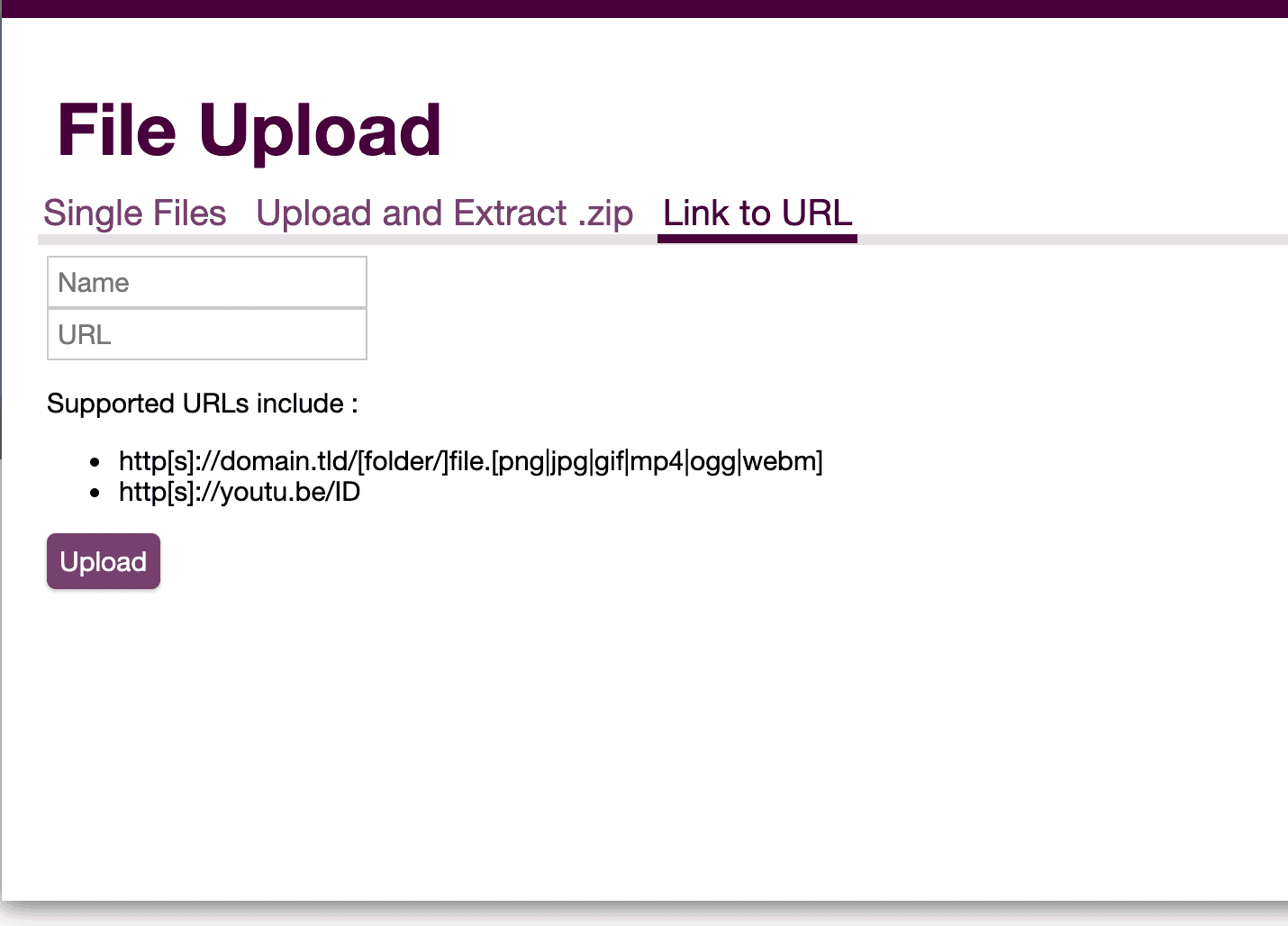 Clicking on any of the videos will start to play these videos within Noodle.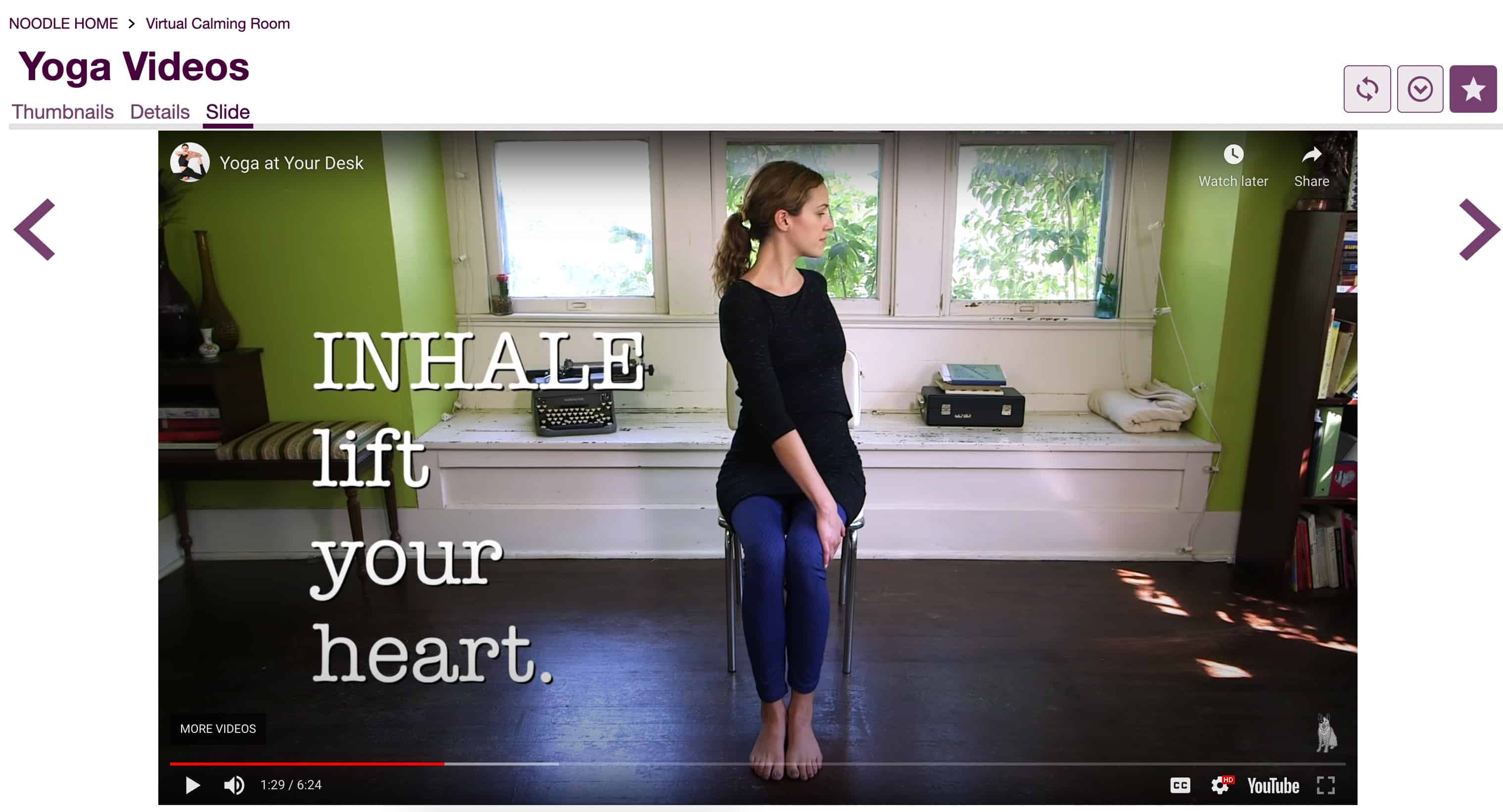 This is just an example, but you can add links to videos about Breathing Exercises, Relaxation Videos, Books on Tape, or even simple word games.
If you would like to setup a Virtual Calming room on your Noodle please reach out to your solutions consultant and they will be happy to help.
Digital Resources for Mental Health
National Alliance on Mental Illness (NAMI)
The National Association of Mental Illness is the largest nationwide mental health advocacy grassroots organization with hundreds of state organizations, affiliates and volunteers. It is a hub for support groups, free education, raising awareness and building community.
This nonprofit provides community-based mental health services to adults, especially those suffering medical, social or substance-related comorbidities.
American Psychiatry Association
The American Psychiatry Association is the largest professional membership organization of psychiatrists in the world. The APA website hosts "Let's Talk Facts" brochures on a range of illnesses, professional resources for psychiatrists, psychiatric residents and medical students. It publishes up-to-date news, research, government policies and developments in psychiatry.