Start Building your new Intranet Today!
Free 30-day Trial. Full Feature Set. No credit card. No commitment required. An email will be sent to you with your secure login credentials. The URL to access your Noodle will be based on your company email address.
Things are not looking up for the state of the American workplace. According to a Gallup report, only 3 out of 10 employees are  engaged at work.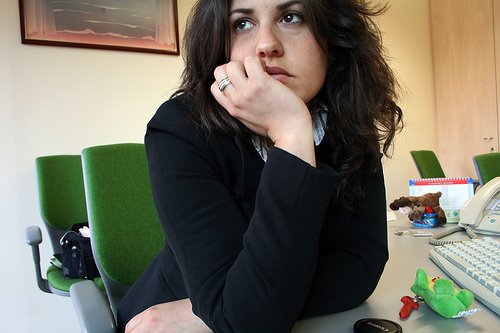 This lack of engagement reduces productivity and, ultimately, profits. Employee engagement is an important element in the workplace — and one that your company intranet can play a role in.
According to this article, connecting with employees is one way to increase engagement. "Every interaction with an employee has the potential to influence his or her engagement and inspire discretionary effort," Sorenson and Garman say.
The intranet can certainly contribute to greater and better workplace connections.
How Engaged Are Your Employees?
Let's take a look at what the different levels of engagement are, because doing so helps us appreciate even more the importance of having more workers who are engaged. And I quote:
Engaged employees work with passion and feel a profound connection to their company. They drive innovation and move the organization forward.
Not engaged employees are essentially "checked out." They're sleepwalking through their workday, putting time — but not energy or passion — into their work.
Actively disengaged employees aren't just unhappy at work; they're busy acting out their unhappiness. Every day, these workers undermine what their engaged coworkers accomplish.
Only 30% of employees are passionate about their work and are actually contributing to the organization's goals. The rest are either "sleepwalking" and sabotaging the good work that the minority are putting in.
This cannot be good for business!
Use Your Intranet To Increase Employee Engagement
What can you, the intranet manager, do to help improve employee engagement in your workplace?
We've already written a number of related articles on this topic:
Do you think your organization reflects the findings of the Gallup study? If employee engagement is low in your workplace, how are you using the intranet to help increase it?