Pages and Sections are very similar applications within Noodle. Both can be used to classify and categorize content. Both can also have Portlets showing new content added within the applications located under that page or section.
The main difference between Sections and Pages are pages can be collapsed and expanded within the navigation. This ability make Pages more effective for larger sites with many applications.
Sections are more prominent within the user interface. Sections make it easier for end users to quickly find the content they are looking for.
A larger collapsed navigation built with Pages can be difficult for end users to find certain applications because they need to expand pages to see them.
So, if you have many categories of content and applications, use Pages. If you want your end users to be able to find applications faster, use Sections.
Using Sections to classify content.

Using Pages to classify content.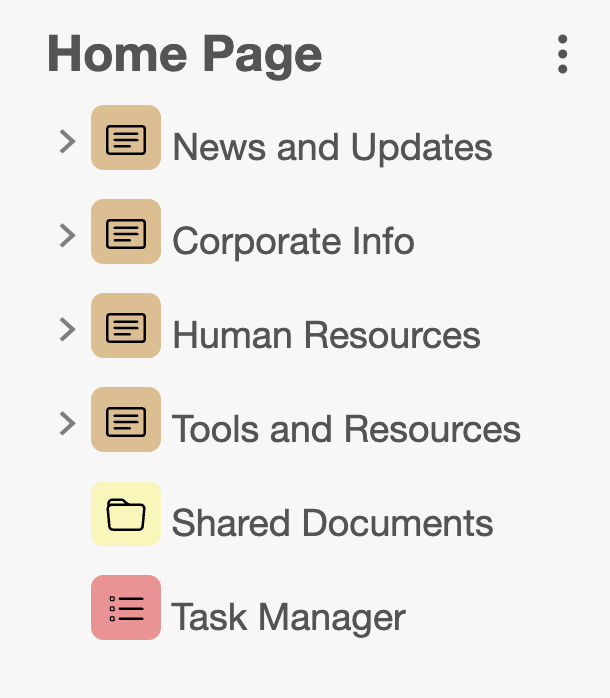 Resources
Website Navigation: The Ultimate Guide