The Question Manager application lets you create a central place for collecting employee's questions, and answers submitted by other employees.
If you're familiar with Yahoo! Answers, the Question Manager in Noodle intranet works similarly.
As with other parts of your Noodle intranet, the Question Manager is fully searchable, so users can benefit from all the knowledge generated.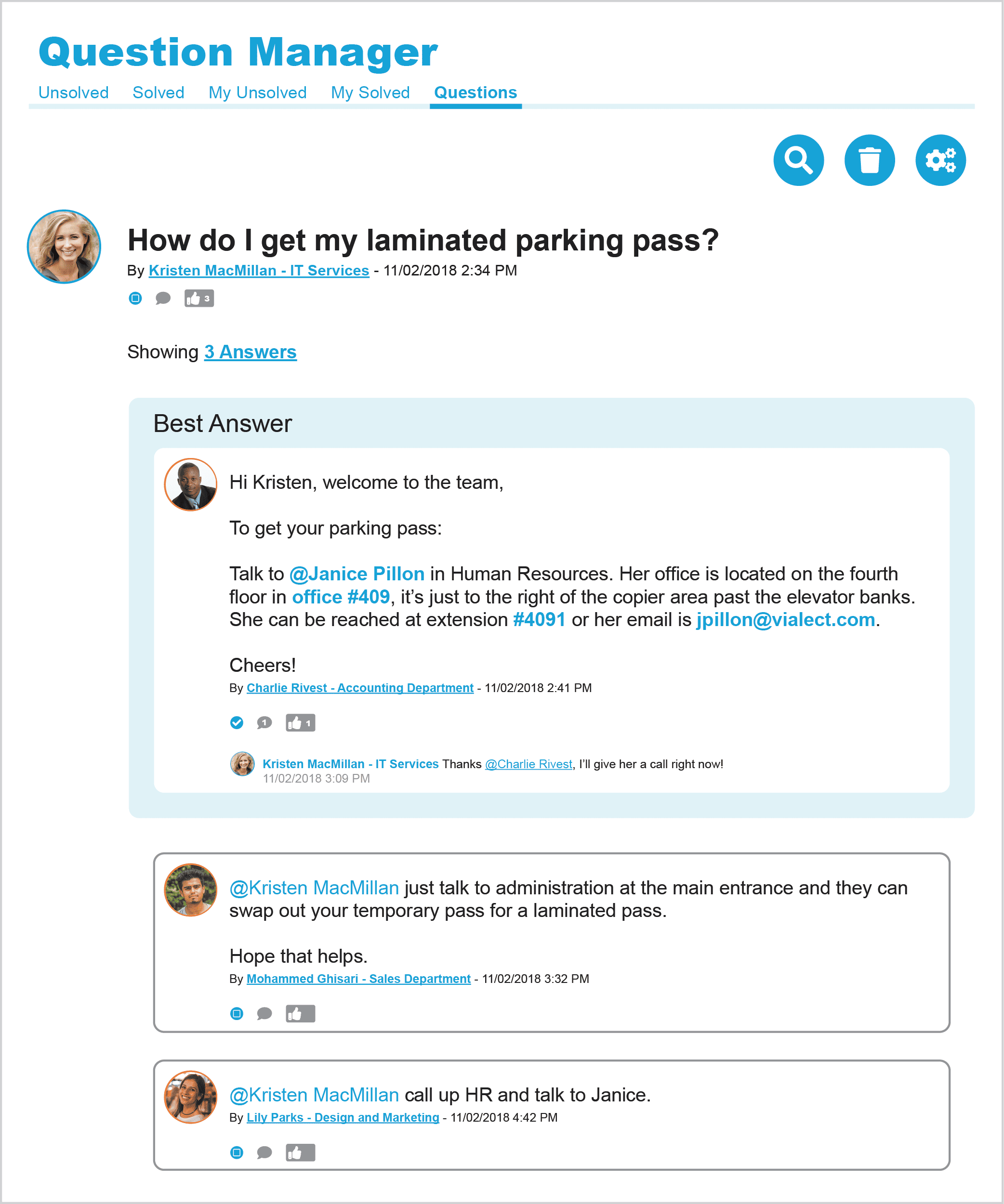 Try the Question Manager application in your Noodle intranet today.