Coldwell Banker Schmitt Real Estate or CBSREC is a 57-year-old real estate company in the Florida Keys. In terms of market share, sales, listings, and listings sold, it is number one in this area.
The Challenge
Having offices spread out in different locations poses a big challenge in communication and collaboration. This is what motivated Coldwell Banker Schmitt Real Estate (CBSREC) to look for intranet software that could bring their separate offices together.
With six offices spread over more than 100 miles, CBSREC needed to find a way to communicate more easily and share information more effectively.
They wanted an intranet software that would help them:

communicate effectively with anyone within the company
give each office and agent access to the most updated information and resources
share calendars so anyone in the company could see who was on floor duty, when each office had its meetings, when training was taking place, and when operational staff would be unavailable
access transactional applications from different websites, without requiring users to remember numerous usernames and passwords
maintain confidentiality through different access levels
Believing the solution to their business needs was already available, CBSREC started evaluating off-the-shelf intranet software. Finally, they selected Noodle, because "it offered the best value in terms of features, price and flexibility in deployment," Stephen Mizner, CBSREC's CMO/CTO, said.
The Solution
Getting their intranet off the ground wasn't easy. First, they had a large number of documents to upload, organize, and maintain. Second, they needed to set up customized URLs so intranet users could access applications on external sites. Finally, they needed a navigational structure that would work for everyone.
With assistance from Vialect, CBSREC overcame these birth pains. "Vialect staff helped us mostly in the form of advice when we got into trouble," Mizner says, "They have been quite responsive."
As to navigation, CBSREC experimented with different types, from extremely simple to very detailed and extensive. Finally, they settled on a "hybrid navigation," which leans towards the simple. "Users tend to forget that the intranet has a search engine," says Mizner, so the navigation had to make sense to users and help them find what they need.
Intranet Results
Since establishing their Noodle intranet in 2006, Mizner reports it has been instrumental in meeting their internal communication objectives.
The intranet home page serves as a bulletin board with news, so users are updated whether or not they attend sales meetings. It also carries the merged calendar and critical phone numbers.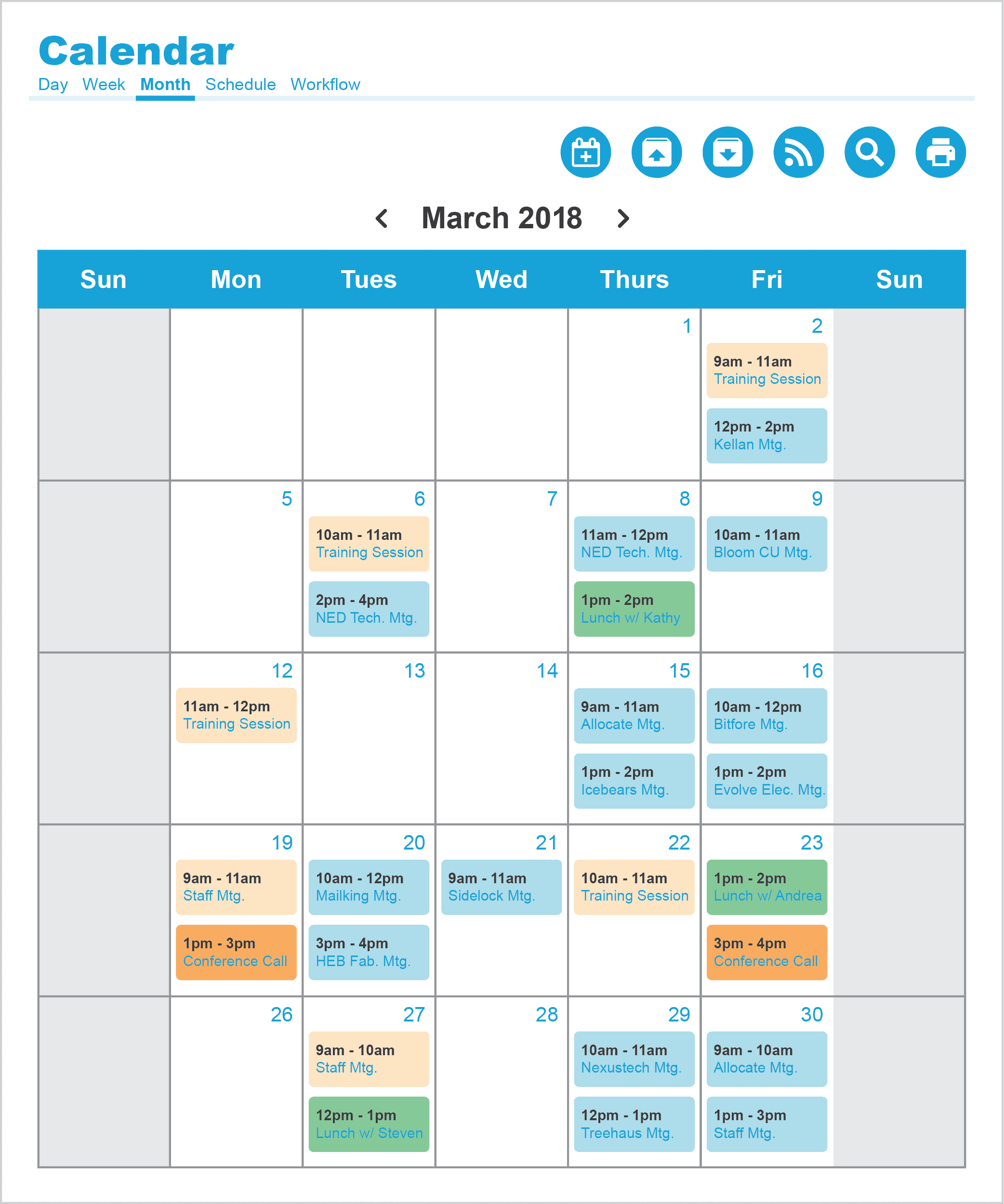 CBSREC has organized their intranet in a way that makes the best sense for their users. They have sections for each internal function group: sales associates; rental managers; managers; administrative assistants; and, agents that specialize in luxury properties. They also have sections for each office, with documents and contacts particular to that office.
Users are grouped by office as well as by special interests/functions. Along with Noodle's Memo Manager application, this has simplified group communication.
Every user has a private section with the native Noodle applications they need, as well as custom links that automatically log them into the national CBSREC lead management system, and its custom automated forms processing application.
Other useful features of the CBSREC intranet include:
forms for HR purposes and bug reporting
image libraries with logos, area imagery and company event photos
link libraries segmented by purpose/intent
technology section with information about company-mandated applications
links to other company sites including public-facing websites, social media, webmail, FTP service, custom document scanning app, company IT remote support app (LogMeIn Rescue), and more
CBSREC has even found an unusual way to use their intranet. Mizner confides, "We've used it to test how things might behave on the public facing site."
Brian Schmitt, president and broker, noted, "Our intranet has become an integral part of the business day for most users and unquestionably helps us overcome a lot of the constraints that the geography of the Florida Keys imposes."
Click here to read about results our other clients are getting.