Start Building your new Intranet Today!
Free 30-day Trial. Full Feature Set. No credit card. No commitment required. An email will be sent to you with your secure login credentials. The URL to access your Noodle will be based on your company email address.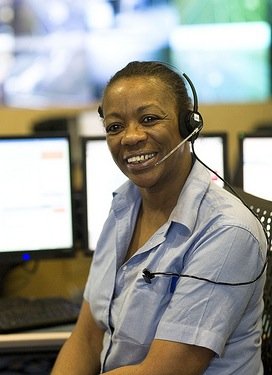 In celebration of National Customer Service Week, let's talk about all the ways an effective intranet helps you provide better customer service.
5 Ways Your Intranet Improves Your Customer Service
1. Faster Support Response
Better employee productivity means a better experience for your company's customers overall. The intranet can help you process customer requests and respond faster to support issues and queries.
For example, one of our clients, Essex County Library, found that their wiki-style manual, accessible by all employees in various locations, helps them respond to demanding customers faster.
2. Better Customer Insight Recording and Sharing
Another way your intranet can help you have happier customers, is by helping your staff gather and share insights on your customers.
The intranet can be your CRM tool, hosting customer databases and keeping track of purchases and other behaviour, such as complaints and other issues. The intranet can also be used to document how certain customer scenarios have been addressed and issues resolved. Without an intranet, this wisdom would reside only in the employee's memory. With the intranet, however, this valuable knowledge is archived for future reference.
3. Lower Costs
The intranet can also lower your company's operational costs, which in turn, lower your product's costs for your customers.
4. Customer Service Intranet
Some companies create Customer Service Intranets, or parts of their intranet that are accessible to customers. This (probably more accurately called an "extranet") can be used by customers to track orders, submit support tickets, and get customized product or service information, among others.
5. Happier Employees
Finally, an effective intranet makes for happier employees, which in turn, mean happier customers.
As a customer service expert has observed, "There is a direct correlation between employee satisfaction and customer satisfaction."
These are the ways an intranet can help you improve customer service.
What other customer-based benefits have you experienced from your intranet? Share you experiences and thoughts below.