Noodle's Instant Messenger helps employees communicate with each other faster and more effectively, even if they're in remote locations. It's a good way to cut down on unnecessary emails.
Read more about Noodle's Instant Messenger.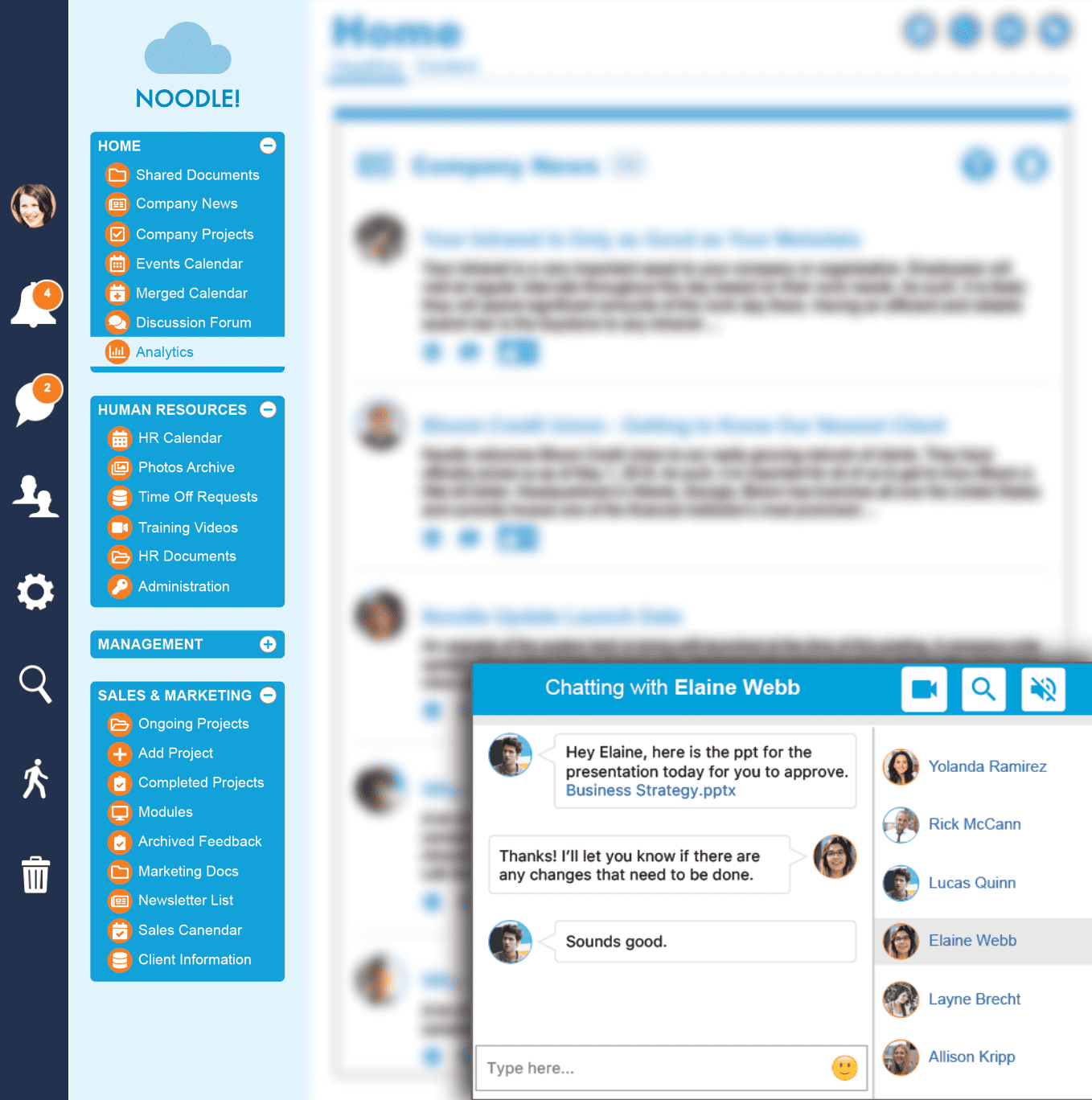 Build a new Intranet Today!
Your Intranet URL will be based on your work email domain. A password will be sent to your email for access to your new Intranet.