Start Building your new Intranet Today!
Free 30-day Trial. Full Feature Set. No credit card. No commitment required. An email will be sent to you with your secure login credentials. The URL to access your Noodle will be based on your company email address.
There are more color options than you think inside of Noodle's Theme settings.
Within these settings, you can change the colors of your Navigation menu, App Icons, backgrounds and more.
Adjusting Colors
You can adjust the Navigation colors by going to System Tools – Settings – Theme and then clicking on the "Colors" tab.
There you can select the "Navigation Color" for the Titles and "Navigation Background Color" to adjust the background color.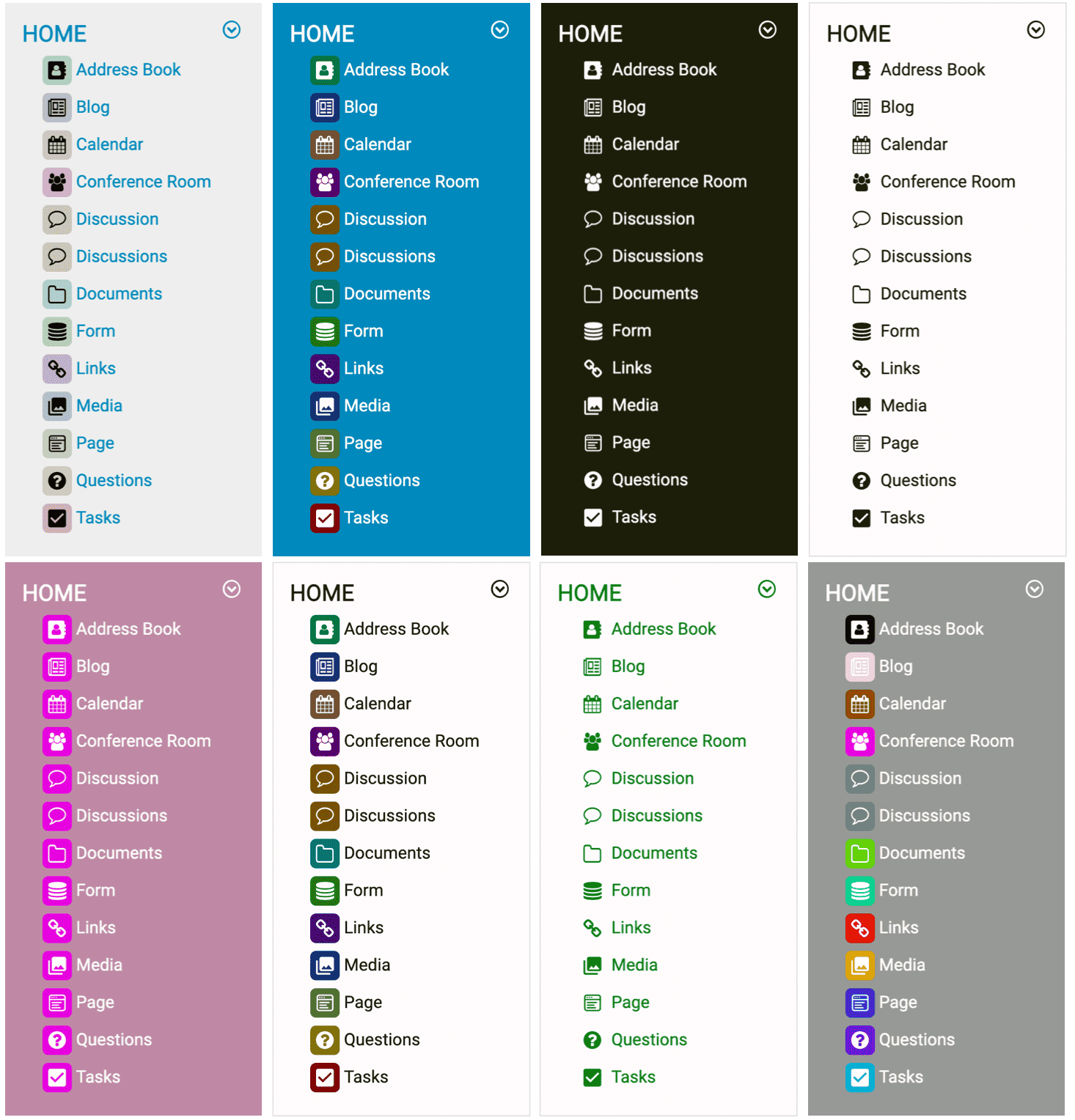 In the Side Navigation view this will change the background of the side bar and the font in the menu.
In Top Navigation, it will change the color of the Section Tabs and the font.
Customize Icons
You can also customize the Icons in the Navigation by going to System Tools – Applications – Icons. You can either replace the provided icons with your own, or you can adjust the colors of the icons as well.
To use the color option, please make sure "Color Coding" is switched to "Yes" in System Tools – Settings – Theme – Colors. You can also change the default Icon background color opacity on the same page.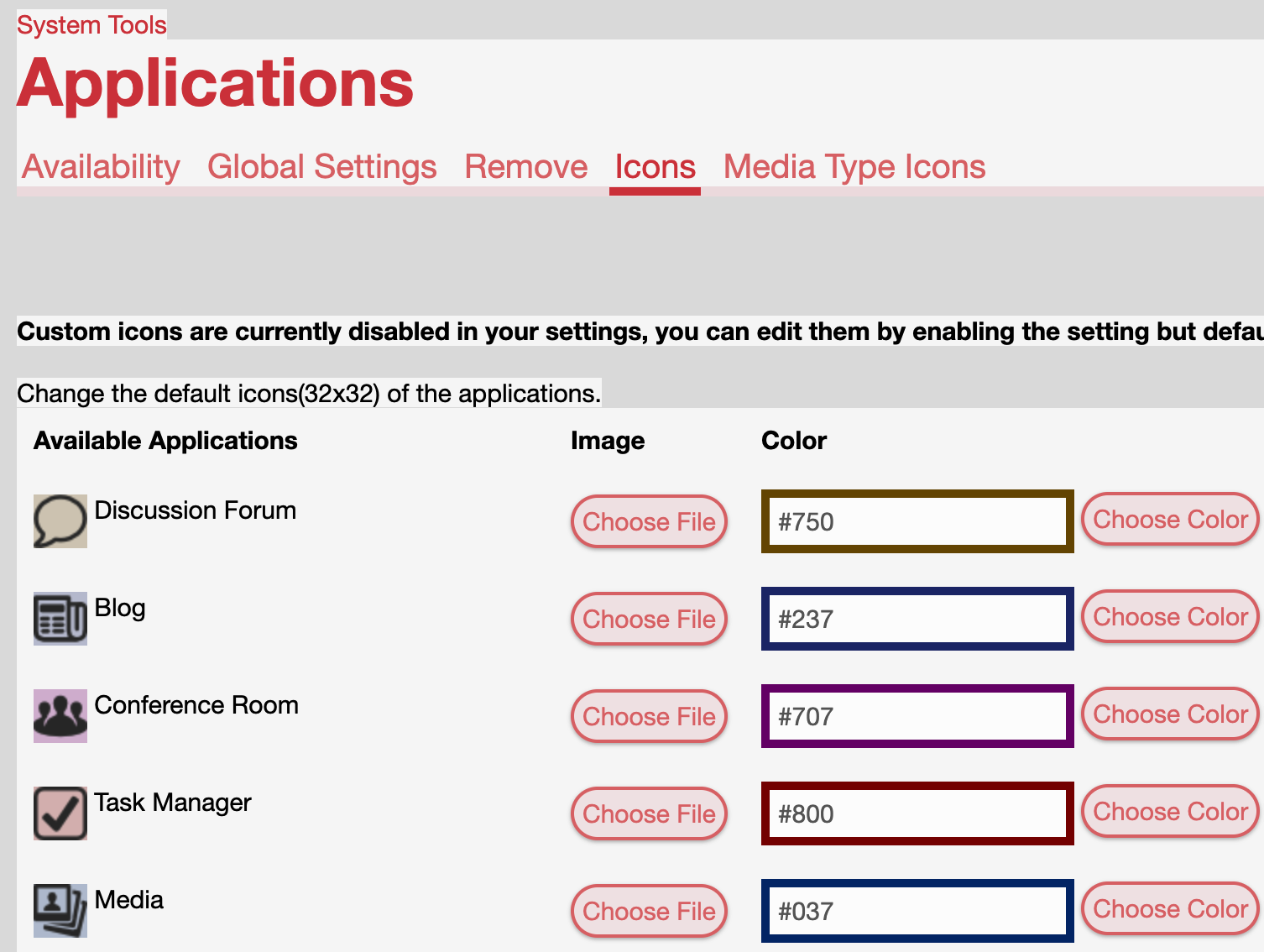 To use your own custom Icons, please make sure "Custom Icons" is switched to "Yes" in System Tools – Settings – Theme – Colors.
If you have any questions or require any support in making these customizations, please reach out to us and we would be happy to help!