With many holidays right around the corner we thought this month would be a great time to address decorating your intranet. Many enjoy bringing in carved pumpkins, bowls of treats, and scary masks into the office around Halloween. The fun doesn't have to stop there, it can be incorporated into your intranet as well. We have added a couple of sample-themes/screenshots but the possibilities are endless and limited only by your imagination. Use the holiday seasons to inspire creativity among your employees and coworkers with a "haunted" intranet.
Happy Halloween from Team Noodle,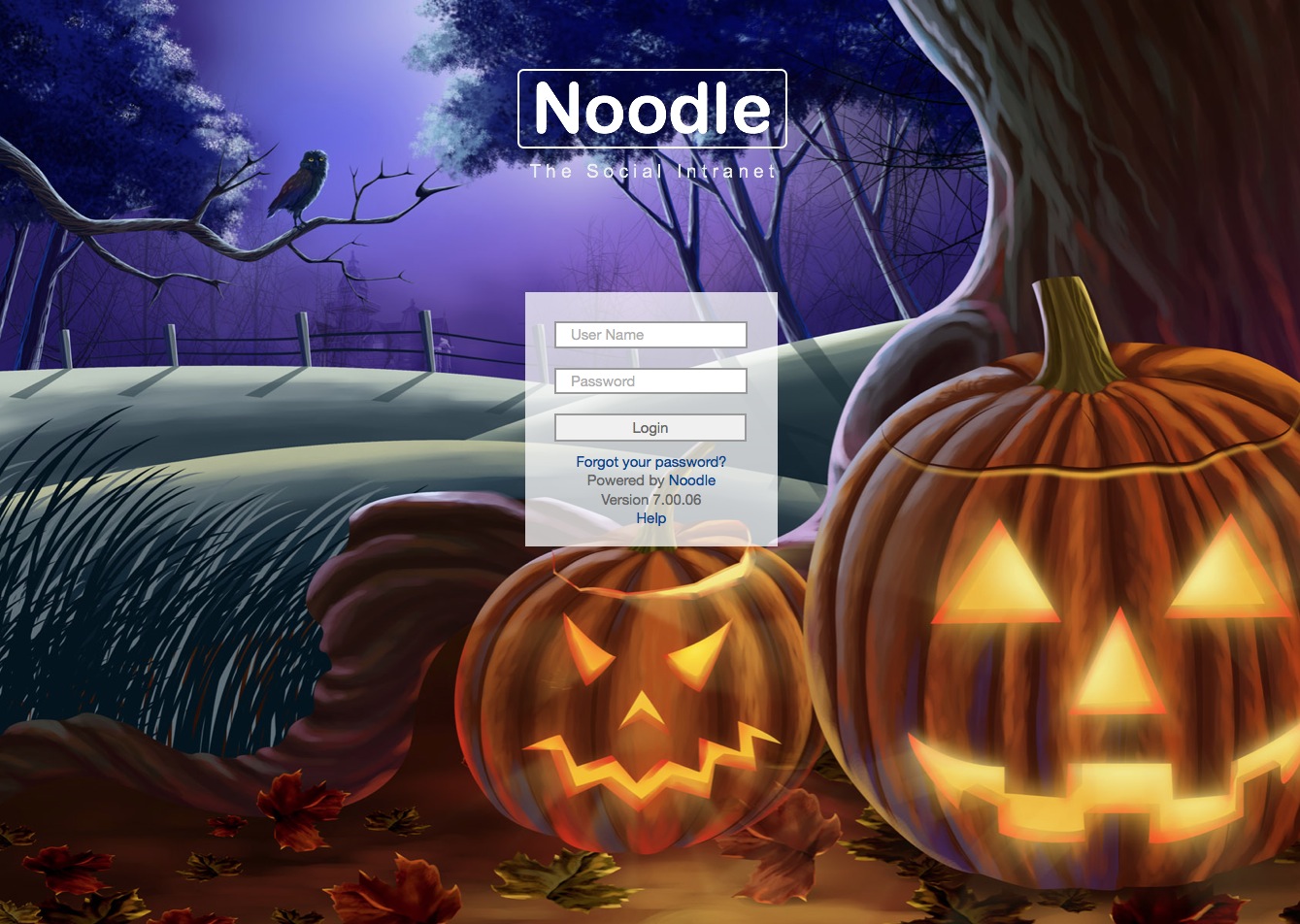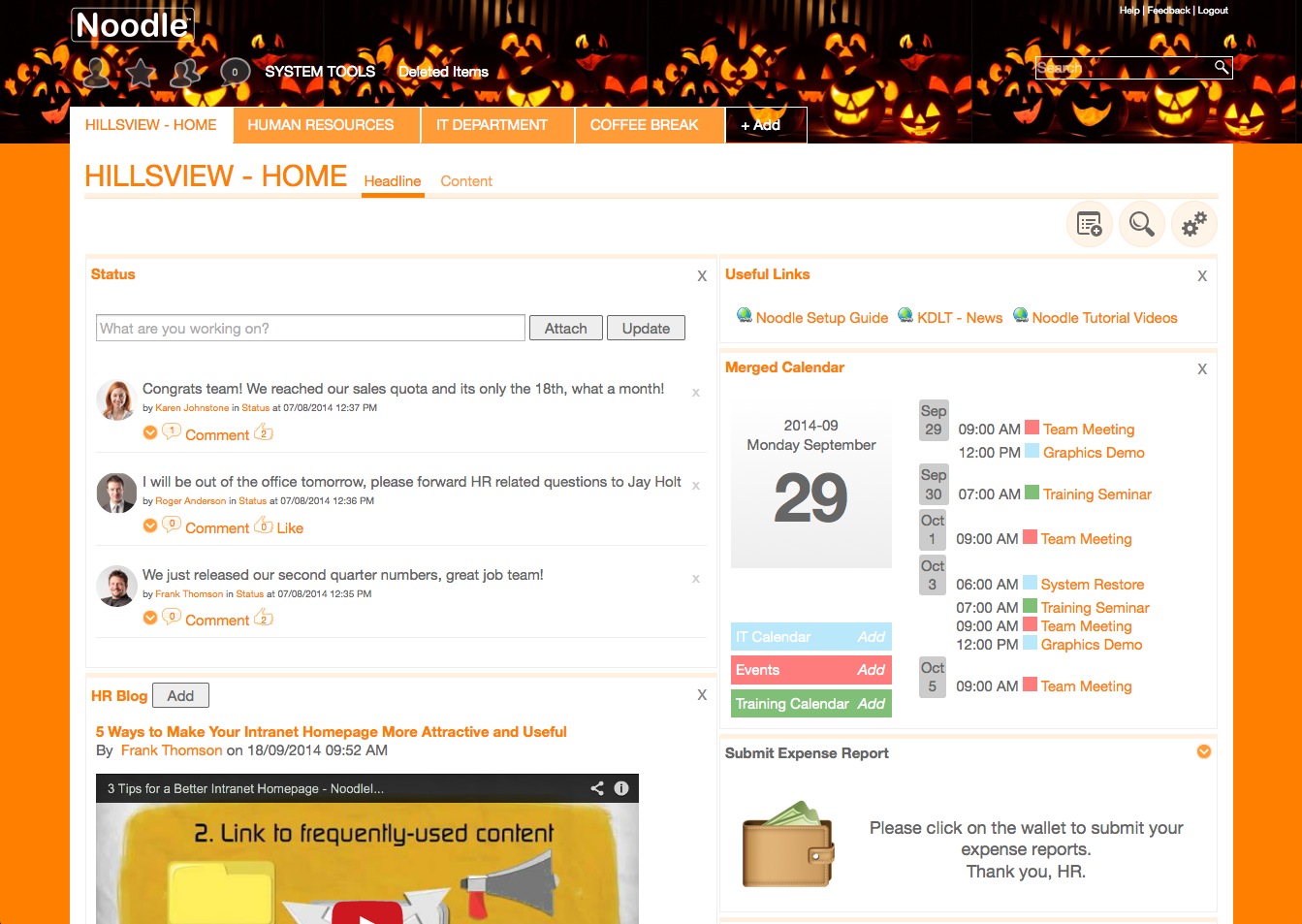 Build a new Intranet Today!
Your Intranet URL will be based on your work email domain. A password will be sent to your email for access to your new Intranet.