There are many stages to hiring a new employee, and it doesn't end once the job offer is signed. From training, to IT, to HR there are many phases of employee onboarding. There are many different people involved in the process, including the new employee themselves. Luckily, there are intranet platforms, like Noodle, that makes this process simpler and faster. Use Noodle for every step of your new hire process. From task management to HR forms to employee training, an intranet can help you improve your on boarding process.
HR personnel can use an intranet to accomplish many different tasks. Even from the beginning, recruiting can benefit from using an intranet to build a database of applications/resumes. The recruiting team can collect and store applications for new hires and attach their resume to their file. This can be shared with others who are involved in the hiring process. No more digging through e-mail to find someone's resume or cover letter, just search the Recruitment database. Use workflows to automate the process and set up an approval system through a specific channel. If an applicant is approved for an interview, the recruiter can be automatically notified to book the interview with the applicant. You can shortlist applicants and create reports to find applicants with a specific skill set you are looking for to fill a position. Even book the interviews in a Calendar and send the details to the respective parties.
Once an candidate has been hired, it's time to get them ready. This means payroll, tax information, contracts, benefit forms, emergency contacts and so much more need to be completed. Using Noodle's Task Manager application is a great way to organize each step of the process and to keep everyone involved who are a part of the process. Create all your HR forms and print from the intranet or e-mail to the new employee for them to fill out and return. Once again, you can use the Database application to manage your employee's personal information and documents and secure them with robust permissions. Welcome the new employee by spotlighting them on the main page with an introduction to the rest of the team.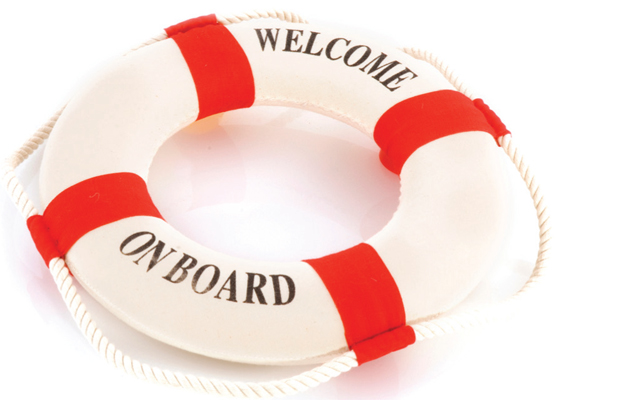 Your IT department is not missing out on the fun. They have a lot to do for a new hire as well. This may include setting up a new workstation or ordering a new system, setting up credentials for software and websites, and any other technical set up the new employee requires to do their new job. Use Noodle to build an IT Trouble Ticket system that can link to a database for New Hires. HR would pass along the new employees information and link it to their file on the intranet. IT then has all the information they need to get the new hire up and running and can send, through the intranet, all their login credentials and other technical details.
"The more effective your hiring, new hire orientation, and onboarding processes, the more likely new employees will be well-suited, and prepared, for their jobs." – David Lee, founder of HumanNature@Work
Last, but not least, the new hire needs resources and training to be able to start their new position. Your intranet is not only a great tool to use for new employee training, it should also help make them feel like a part of the company already. They can get familiar with the company by reading through past blogs and statuses, reviewing coworkers profiles, participating in discussion forums and sharing photos. A training section can then be set up with a Training Calendar, guides, videos and tutorials, Employee handbook and other HR resources and much more. Help guide the new hire by providing a "New Hire Guide/Checklist" that provides a summary of what the new employee should review with links to their respective applications.
Setting up their intranet Profile is a great way for them to be able to introduce themselves to their co-workers and even choose to follow certain co-workers. They can write a brief biography and share a photo. With Noodle's My Profile, they can even create and add their own applications like document folders, calendars, photo albums and more! Being able to share their status and comment on blogs, posts and photos gets them involved with their new teammates.
These are just a few of the many ways an intranet can help improve your on boarding process. Allow Noodle to help customize and map out your new employee's journey. Request a free demonstration of Noodle and we will build you a prototype and help you plan your intranet strategy.
Build a new Intranet Today!
Your Intranet URL will be based on your work email domain. A password will be sent to your email for access to your new Intranet.