The External Link application lets you link to external website from your Noodle intranet's navigation menu. Typically this is used to send intranet users to an external website, while keeping them within the Intranet interface. With one click, intranet users can access an external website — without ever leaving Noodle.
All links in one Navigation

Store links to all your important enterprise applications
Launch new windows or keep within Noodle interface
Connect to Payroll, Benefits, or staff incentive portals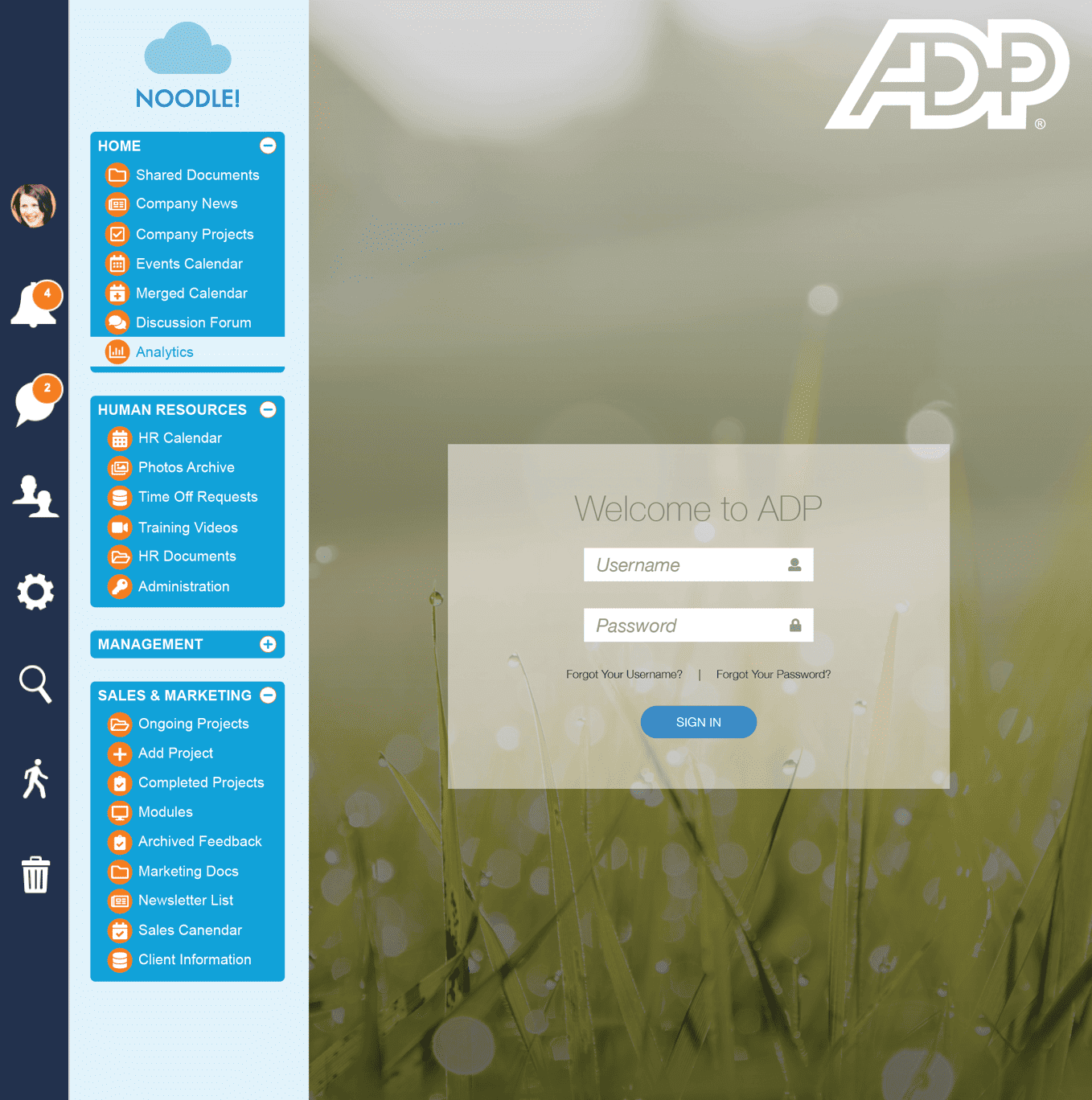 Try Noodle free for 30 days.  No risk, and no credit card required.