Adding applications to Noodle is easy.
Side Navigation
If you are using side navigation click on the ellipsis next to the section you wish to create an application within.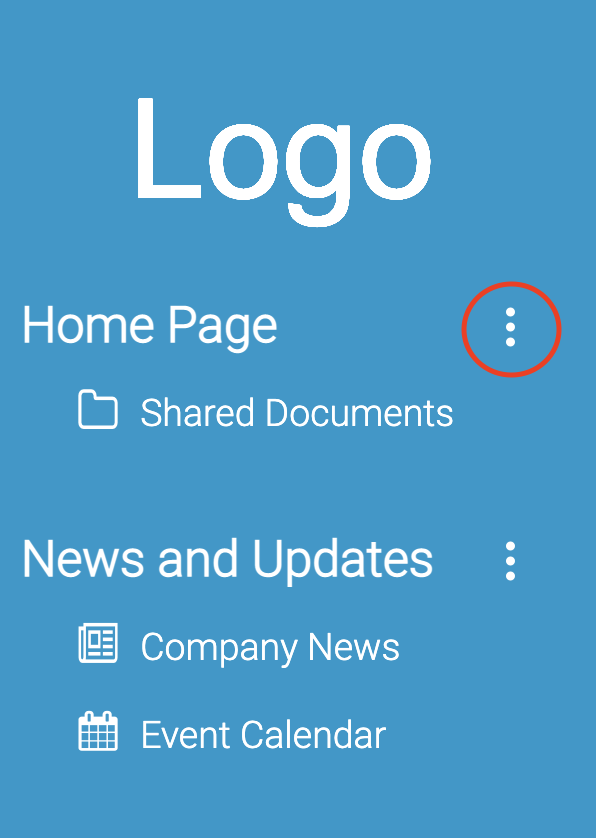 Top Navigation
If you are using top navigation, click on the "Add" link that is shown when a section is expanded.
Pro Tip: End users can sometimes get overwhelmed if you add too many applications. When first launching your new Intranet try just adding the essentials, then add more as engagement increases.