Use your Noodle!
The All-in-One Enterprise Platform.
Trusted by the world's smartest brands

"Highly Recommended, Up and Running in No Time"

"It is a pleasure to recommend Noodle from Vialect. The product is incredibly easy to learn. …at a fraction of the price of many other products but yet feature rich and with the best support I have every experiences from a vendor." 
"Created a useful site for our stall in less than 48 hours"

"Our site helps highlight staff involvement. It's also an extra level of security and visibility on documents such as policies and procedures that need to be kept off of our public site but still easy to access."
"Our one-stop information shop since 2006"

"We wanted one place in which our agents and staff could access all relevant information in the form of documents, forms, presentations, images, etc., and also easily jump to the external apps and sites they require to do their work." 
"All in One Digital Workplace"

"It has a lot of integrated apps, great for team collaboration and interface is similar to a Linkedin/Facebook style that everyone is used to."
Why Noodle?
Single Sign-on
Noodle supports LDAP and IWA allowing authentication with Microsoft Active Directory, and Single Sign-On (SSO) with Kerberos. With Noodle's single sign-on option, you can also use your preferred third party services, such as One Login, Centrify or Okta.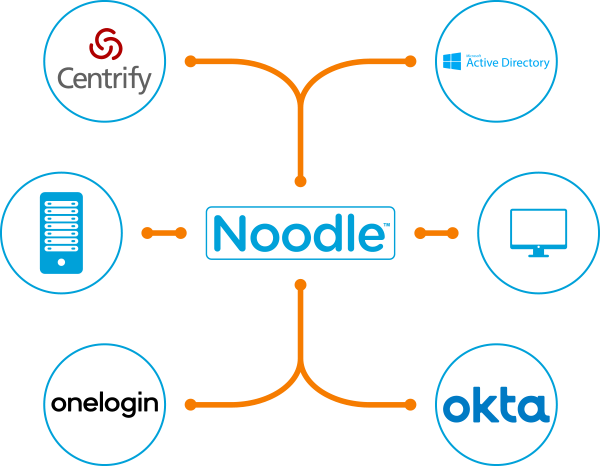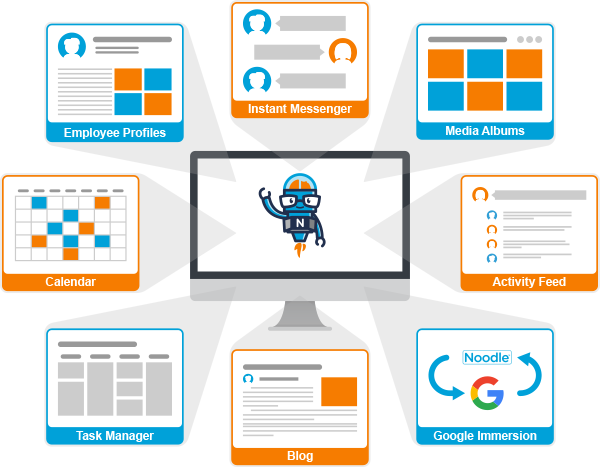 Integrated Applications
Noodle has over 14 built-in applications and integrates with many popular web based tools such as Google Docs. An unlimited amount of applications can be created within the interface to provide every function your company requires.
Most Popular Applications:
User Based Permission Control
Noodle allows administrators to set permissions for each application and section for user or groups. The Access Rights Read, Post, Modify and Admin are integrated making Noodle a very flexible secure platform that provides the ability to finely set the level of access.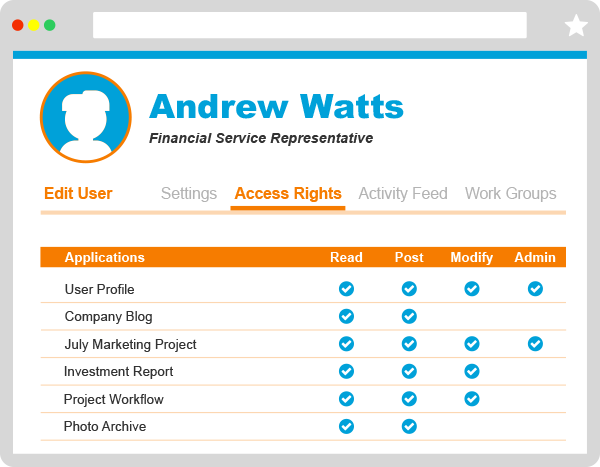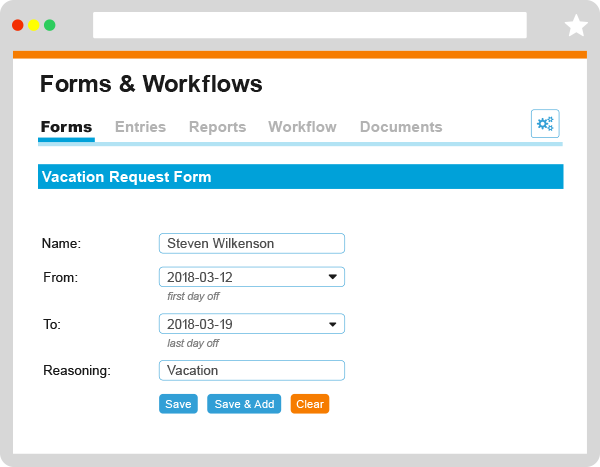 Forms and Workflows
The Forms & Workflow application creates custom electronic forms and collects, sorts, and will run detailed reports on the data collected. It can be used to create vacation request forms, contact databases, surveys, or anything that requires data collections and retrieval.
Team Communications
A fully integrated communication system is in place to get all your team members on the same page. Instant messages, Group Chat and Live Video Conference are all available and integrated in Noodle.