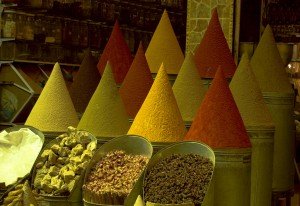 Is your intranet all work and no play? Is it strictly business, with no room for humor or plain fun?
If your goal is to increase productivity, then you'd want to rethink the flavor of your intranet.
I'm currently reading "The Power of Full Engagement: Managing Energy, Not Time, Is the Key to High Performance and Personal Renewal" by Jim Loehr and Tony Schwartz. It reminded me of how important our emotions are in productivity and performance. The authors say:
"In order to perform at our best we must access pleasant and positive emotions: enjoyment, challenge, adventure and opportunity."
So how can your intranet be a tool to create more positive emotions among staff and, in effect, enhance their productivity? Below are some ideas.
9 Ways to Make Your Intranet Spicier